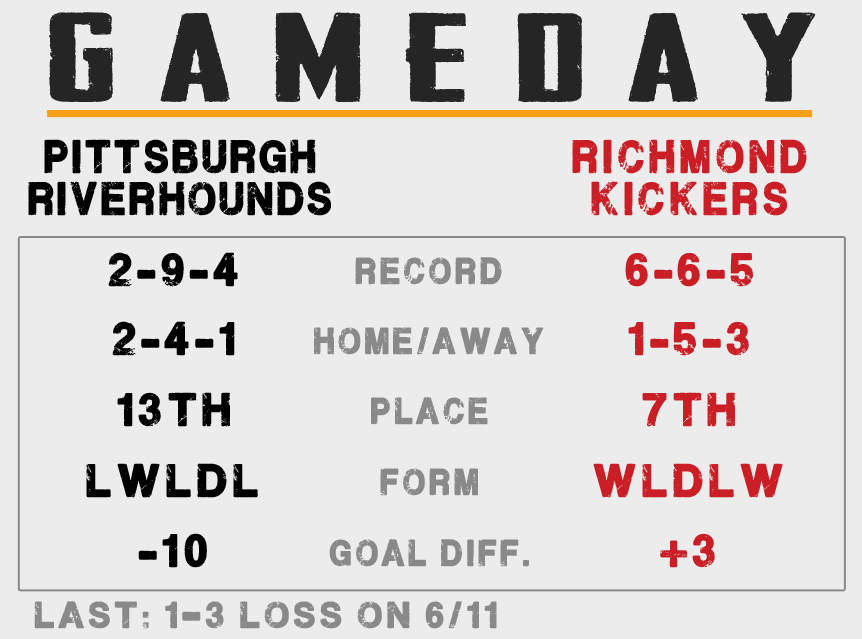 7:00 PM – Highmark Stadium
Tailgating starts at 4 or when you get off of work
Watch live via YouTube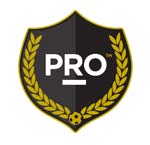 Match Officials, as assigned by PRO:
REF: Mr. Jonathan Weiner
AR1: Mr. Lucas Feathers
AR2: Mr. Paul Deverse
4TH: Mr. Jason Caruso
Yellow Card Accumulation
5 yellows = 1 game suspension
Moloto – 4
Swanson – 2
Murrell – 2
Okai – 2
Branson – 2
Gilstrap – 1
Hunt – 1
Green – 1
N. Thompson – 1
Campbell – 1
Ewart – 1
Adeleye – 1

We kick off the second half of the season with Richmond coming to town to for a midweek game. Tonight's match will kick off a three game home stand for the Hounds. Traditionally strong Richmond have been rather middling this season at 6-6-5. Usually they're in play for first place, not fighting for a playoff spot. Richmond is a tale of two teams depending on if they're home or away. If you're the Hounds a road record of 1-5-3 and -3 GD coming into Highmark Stadium is what you like to see. Unfortunately the Hounds haven't made use of whatever home field advantage Highmark Stadium brings. Tonight's winner will probably be whoever sucks just a smidge less.
It's a short week for both teams, but Richmond still found a way to have two days rest on the Hounds. With three matches in 10 days there will probably be quite a bit of rotation to keep legs fresh. As always this year the Hounds have their work cutout for them.
Let's get this home stand started right with a win.
#UNLEASH