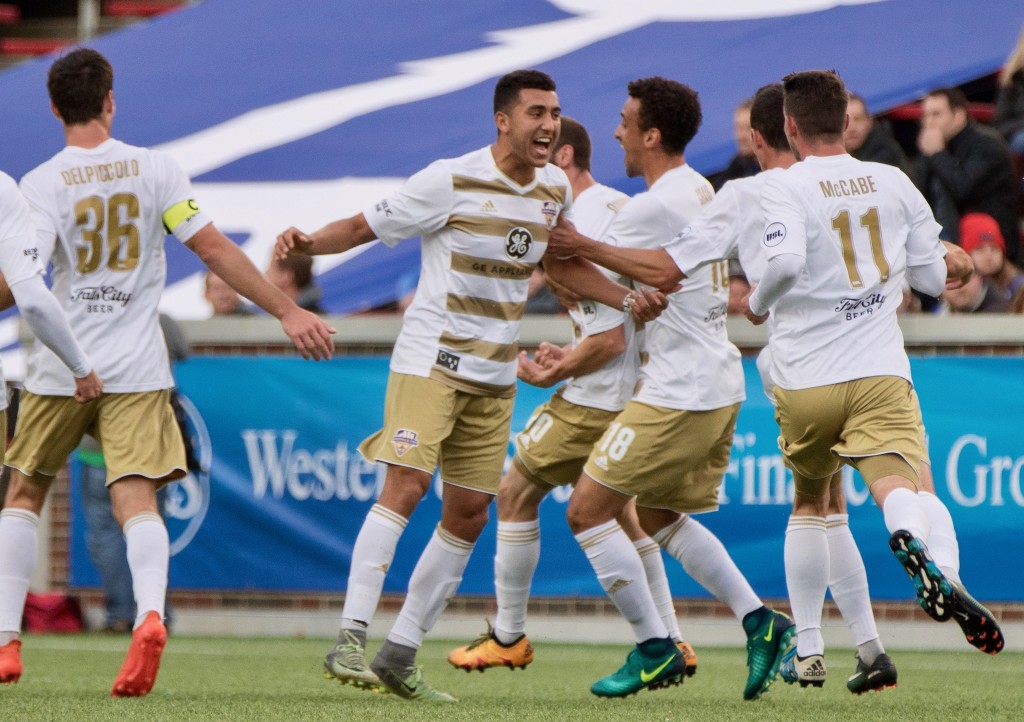 The Hounds return home this Saturday to host Louisville City FC coming off three straight wins in the league and an unfortunate loss in the US Open Cup. Let's focus on the positive though; the boys are 3rd in the East and climbing up the table.
Pittsburgh fielded a somewhat reserve team in the loss to Chicago United FC on Wednesday, but brought in regulars throughout as subs. Wednesday night also a full 90 minutes for Romeo Parkes, who assisted Kay Banjo on the lone Hounds goal.
Louisville City have been in Pittsburgh since Wednesday, playing their second round US Open match at Highmark Stadium against the Tartan Devils, handing them a tough 9-0 romping. I unfortunately didn't make it on Wednesday night as I had to work, but fair play to the support, I heard it was great despite the result.
In the league, Louisville are right behind the Hounds in 4th in the East with 12 points and can jump Pittsburgh in the table with a win Saturday.  In the past, I could see the Hounds laying an egg in a game like this, coming out flat and losing comfortably, but this season is starting to feel different.
This might be a good time to play Louisville though as they are on a bit of a down turn, being 0-1-2 in their last three games and losing to Tampa Bay last week. They are a good team though and have shown that this season with wins over Richmond on the road and beating second place Tampa at home earlier in the season.
The Hounds will have to contest with George Davis IV and former Pittsburgh player Brian Ownby, the two have combined for 4 of City's 7 goals this season. Defense inside the penalty area will be key and the Hounds will have to clear whenever they can, 5 of City's 7 goals come from inside the penalty area and they have scored no goals from set pieces.
As mentioned before, Louisville advanced in the US Open Cup, winning at Highmark Stadium over TDFC. City will now face rivals FC Cincinnati in the third round at Nippert Stadium in Cincy.
#UNLEASH