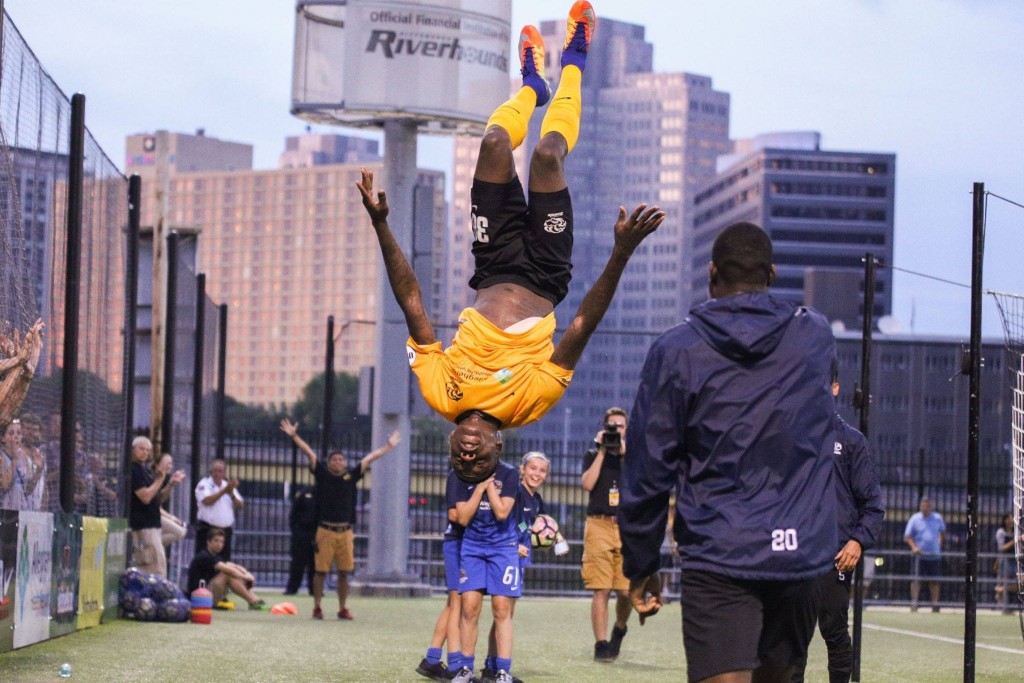 Even a couple a days after the fact I'm still buzzing about the Hounds win on Thursday. They came out against one of the best teams in the Eastern conference and just asserted their will for most of the match. It was a trap game where for once we were the trap. I don't know if the roster shakeup is what did it or if Brandt really laid into them this week after the abysmal Louisville loss, but whatever it was it worked. This is the Hounds team we like to see.
Maybe saying they asserted themselves / were dominate isn't the best way to describe it. If you look at the stats Tampa out possessed the Hounds by a wide margin, 63% to 37%, but they weren't able to do anything with it. Half of their shots were from outside the 18, and less than a third were even on net. What the Hounds did do is play the counter attack to perfection. They let Tampa come to them, give up the ball, and screamed down the field for a pair of quick goals. Walsh with a beautifully accurate highlight reel goal after turning the defender inside out, and Parkes with the calm and collected, might as well have been a break away, pass behind the keeper. Not flukes. Statement goals saying this is going into the net and your defenders can't do crap to stop it. That's not even to mention Hertzog ringing it off the post multiple times or other close misses. For the first time in a long time the on paper strong Hounds offense was just that.
On the other side of the ball Broome came out like a boss had the game of his career. To borrow a hockey term he was standing on his head all night. It was especially impressive considering he got the call to go in less than a half an hour before kickoff. I will admit after hearing Mitchell was out with a shoulder injury I was worried. Broome was a little shaky in his early season games and going against Tampa I wasn't confident. I've never been happier to be wrong. Broome came up big more times than I can count, especially towards the end when Tampa finally decided to show up. He gave the Rowdies their first shutout loss of the season. Joe Cole who? Broome just took a dump on your desk.
I'm pumped. You're pumped. This was the win we needed to get things going again after the five game slide. Let's do it again on the 4th!
#UNLEASH