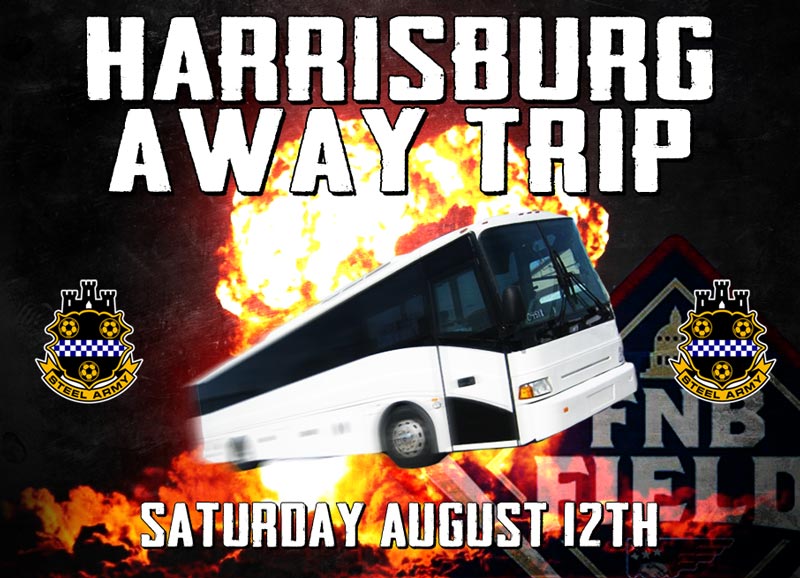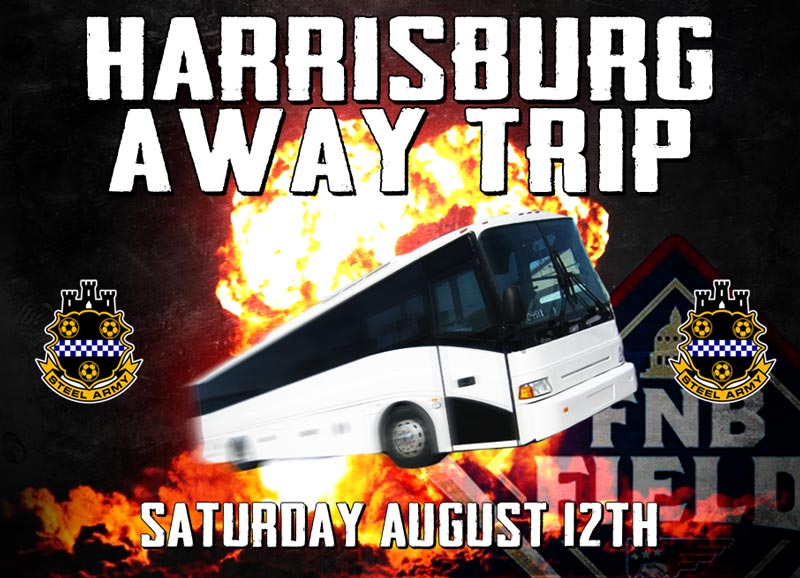 Hey Army! Don't forget we are heading to Harrisburg THIS Saturday and we fully intend to bring home the Keystone Cup with us. Despite the Hound's current form we're going to have ourselves a fun time and rock the socks off of Harrisburg fans. For those of you still dragging your feet don't be a jagoff and sign up already. You don't want to miss out of our always kick ass trips. There are still seats available! Sign up through our online store.
NOTE: We will be dropped off and picked up from a bar in Harrisburg. Probably McGrath's as has become the tradition. This means if you are under 21 you will only have access to the downstairs dining area before the game, and will NOT be able to get in at all after the game. Sorry but them's the breaks. If you're under 21 and still wish to come you MUST be with a parent or guardian that you can hang out with elsewhere from the bar.
Schedule
11:00 AM – Promptly depart from Highmark Stadium
~ 3:00 PM – Arrive at Harrisburg
6:00 PM – Head to FNB Field.
7:00 PM – Kickoff
9:00 PM – Celebrate a victory
10:30 PM – Depart Harrisburg
~ 2:30 AM – Arrive at Highmark Stadium
PS- It's usually a loud bus both to Harrisburg and on the way home. No party poopers!
#UNLEASH