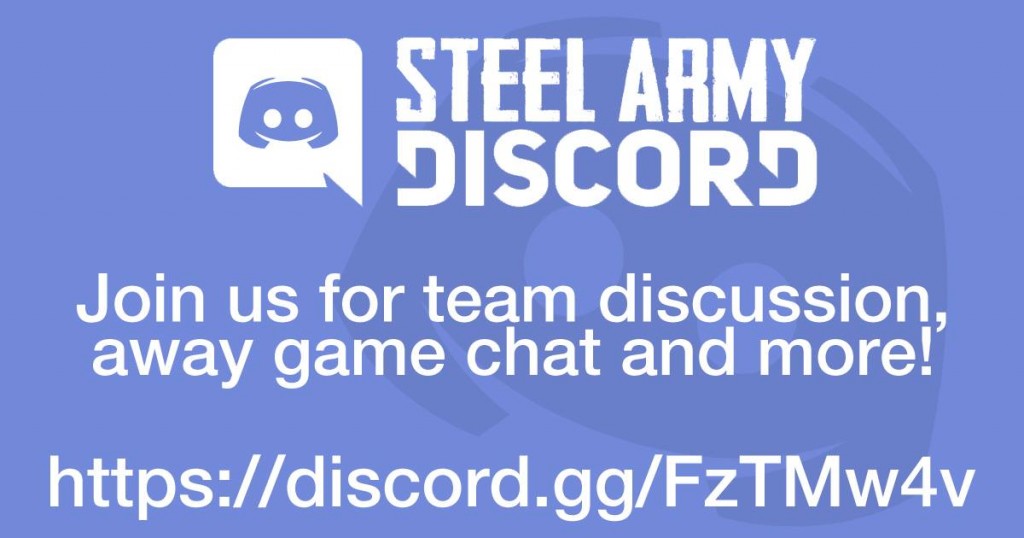 Hey youths and old farts. This internet thing seems to be taking off so to keep up with what the cool kids are into now a days we're investing in Bitcoin! I mean starting a Discord channel!
For anyone unware Discord is one of the chat apps that have taken off over the last few years. What's old is new on the Internet. Chat rooms are making a comeback!
We've noticed that the Facebook group chatter has been trending down over the last few seasons (and frankly isn't that great of a platform anyways), and Twitter is too limited and decentralized for anything other than hot takes. Last season a handful of us would chat during away games and it proved to be a fun time. This year we wanted to get more folks involved, have some fun on gameday, and start to build up the Steel Army's online community again.
Anyone is welcome to join the Discord channel. Just download the app and sign up with the below link. At the moment we have two rooms for general league and team discussion. On gamedays separate rooms will spawn for that match. We'll have gameday rooms for both home and away matches. We're still going to use the site, Facebook, Twitter, etc. for official announcements and posts. We see the Discord channel as a more casual hangout to just shoot the shit in.
If anyone has any suggestions or issues as we roll this out let us know. We hope to see everyone there!
DISCORD LINK! CLICK HERE FOR A GOOD TIME!
#UNLEASH