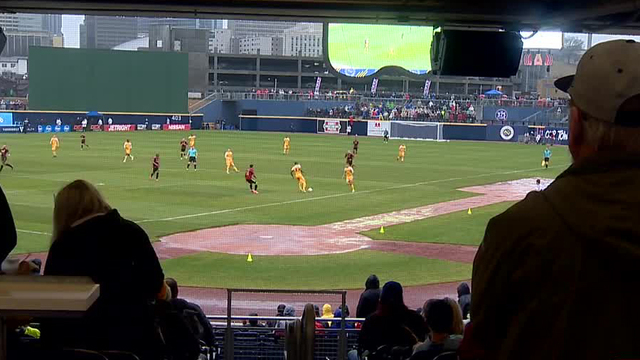 Nashville SC
Where: Nashville, TN
Stadium: First Tennessee Park / Nissan Stadium
Capacity: 8,500 / 69,143
Last Year: 8-4-2 (3rd South Atlantic Division, PDL)
Average Attendance: *shrug*
Hardware: None
2017 U.S. Open Cup: N/A
Supporters: The Roadies, The Assembly, Eastern Front, Music City Supporters
Nashville SC joins the USL with one foot already out the door after being awarded a spot in the MLS back in December. Since they'll only be around for at minimum 1 season, and at most probably 3, I find it really hard to give a damn about the club. Why get worked up over renters? That said I guess I have to talk about them a little.
Nashville is another team calling a baseball stadium home, though they have moved the home opener against the Riverhounds…