2016 is in full swing, and while we still don't have a schedule (maybe this week?) there are still plenty of things to talk about.
Welcome to the team
The Hounds got off to quite the start in 2016 by announcing not one, not two, but six new players along with several returning guys. We go live to Tuffy's office-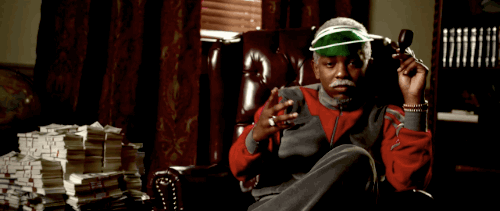 The team confirmed Mauricio Vargas (GK – FC Wichita) and Hunter Gilstrap (GK – Carolina Railhawks) who we mentioned in the last blog post. James Bissue (M – Montreal FC) is MIA but it might be a paperwork thing. New signings are Alex Harlley (M – Atlanta Silverbacks), Corey Hertzog (F – Tampa Bay Rowdies), Zak Boggs (F- Tampa Bay Rowdies), and Karsten Smith (D – Fort Lauderdale Strikers). Returning players are Rob Vincent, Kevin Kerr, Lebo Moloto, Stephen Okai, Sterling Flunder, Nick Kolarac and Drew Russell. Last season the Hounds signed a lot of younger guys, hoping their speed and energy would make up for any roughness around the edges. For the most part it worked out pretty well. This year they seem to be focusing a little more on a strong core of veterans. It's also interesting that they're picking a lot of NASL guys, or at least it is if you're someone who pays attention to the inter-league pissing match between the USL and NASL. At any rate these early signings seem pretty solid and we're looking forward to seeing what the new guys bring to the team.
You can read more about the recent signings over at John K's site, pittsburghsoccerreport.com, and if you're a DKonPittsburghSports.com subscriber Matt Gajkta has some info too as well as quotes from Steffens.
Happy Trails

In addition to
Ryan Thompson
and
Calle Brown
, the Hounds announced they've parted ways with
Vini Dantas
. We had high hopes for Dantas when they announced his signings, but due to injuries and whatever other reasons he never quite panned out. We wish him luck on his future ventures.
Noteworthy USL News
*The other week the Hounds mentioned they expect the USL schedule to be released this week. The league schedule makers are still as annoyingly late as always. Hopefully it's true and we can start planning our summers soon.
*The USL got tired of the Rochester Rhinos owner now giving a crap and decided to take over the team. Word is they're already close to announcing new owners. Can't get the schedule out quick but can part millionaires with their money lightning fast. It's probably been a nervous few weeks for Rhinos supporters, but ultimately it sounds like everything will work out for the best. With new owners and rekindled support from the city, hopefully by 2017 Sahlen's Stadium will actually have a field with drainage.
*The USL is officially coming to San Antonio. While it's another team touting MLS aspirations, considering they will be owned and operated by Spurs Sports and Entertainment they probably actually have a chance. While we won't see the Hounds face off against yet-to-be-named-FC, the ownership and stadium are good additions to the Western Conference.
*Some interesting rumors out of our rest belt neighbors to the north. Detroit City fC, FC Buffalo, and AFC Cleveland of the NPSL apparently want to move up to either the USL or NASL. The interesting part is they want to leverage the move as a group instead of making the push individually. The three teams have a good rivalry going and either league would do well to get them. Obviously I'm hoping for USL. It would give the Hounds (and Rochester for that matter) some more close rivals and road trip options. We had some great times during the early days of the Steel Army trekking up to the hell hole that is Cleveland for matches.
*MLS Commissioner Don Garber was quoted last week saying MLS would like to explore instant replay, and possibly want to use the USL as a test bed (ala what the NHL sometimes does with the AHL). While I'm generally pro MLS 2 teams, I think being so deep in bed with MLS where they can exert rule changes is going too far. Ignoring the divisive debate regarding replay in soccer, the USL doesn't have the league wide infrastructure or money to implement replay. I mean look at how bad some of the team's streams can be. I don't think it'll happen this coming season, but it's something we'll keep an ear out for in regards to 2017.
#UNLEASH