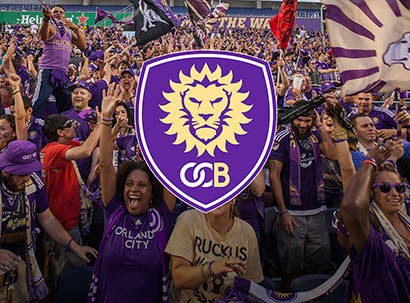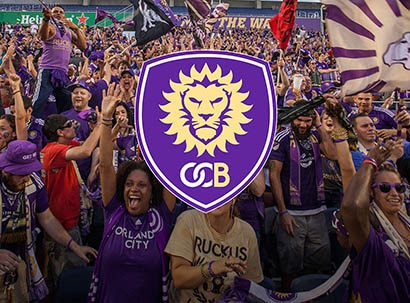 Opponent: Orlando City B
Record: 0-3-1 (13th in East)
Supporters Group: Harbor City Hooligans, Iron Lion Firm
The Hounds host Orlando City B on a rare Friday night game at the Highmark. This will be the second consecutive game versus a MLS reserve side. Our boys are still looking for their first win as is our opponent OCB.
Are you down with OCB? Well, yes, you know me. Orlando City B comes to Pittsburgh with 1 point from their first four games and judging from match reports they have struggled to find their footing as a new reserve side in this league. They opened the season with two home games, losing to Wilmington and clinging to the bitter end to earn a scoreless draw against Charleston. OCB goalie Mark Ridgers earned USL team of the week honors for his 7 save performance against the Battery
That game also seemed to start an early season trend for OCB, being undisciplined and having players sent off. Antonio Rocha has seen red twice in this early season, but it looks like his last one has been rescinded and he will be good to go for Friday. In total, the B has had 3 players sent off and is already in the double digits for number of yellow cards.
Friday will be OCB' second road game of the season after they were battered in Louisville after taking a 1-0 lead. I feel it is imperative for the Hounds to do the same on Friday.
I spoke with an Orlando City supporter about all things OCB, what to expect from this mixed side of MLS vets trying to make one last go at it and youngster with promise.
Most of the offense so far this season has come from Michael Cox and Andrew Ribeiro, some will remember Ribeiro for his forgettable 7 appearances with the Hounds in 2014. Though, the player with the most potential in this reserve side is youngster Pierre Da Silva. Da Silva is a member of the US U-17 side and looks to a quality player with a decent future. He is probably still a little too young and not strong enough to compete against the Hounds back line, but he could muster up a moment of quality out of nowhere. Another player to keep an eye on is Bryan Rochez, he was signed as a Designated Player for Orlando ahead of their inaugural MLS season but has struggled due to injury he picked up on international duty with Honduras.
Fans of OCB want their squad to win and care about results, but most understand that this B side will be mostly about player development and getting playing time for youngsters.
What this new team has done for supporters already is giving them a warm feeling of nostalgia about the glory days of Orlando City in the USL. Of course before expanding to MLS, Orlando City dominated the league you could say, winning 2 USL Championships and having the most points in the league three times.
The two supporters groups of Orlando City are making an attempt to give OCB strong support as well, but the location of the teams' home games is making that difficult. OCB are playing their home games about an hour drive from Orlando. I have been told this is an attempt to grow the teams brand in Central Florida.
Here's to 3 points on Friday!
#UNLEASH