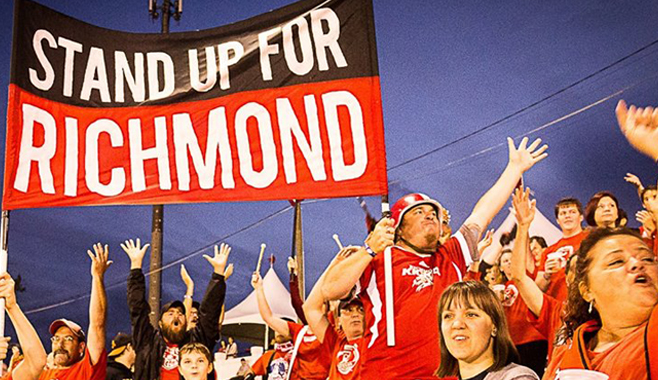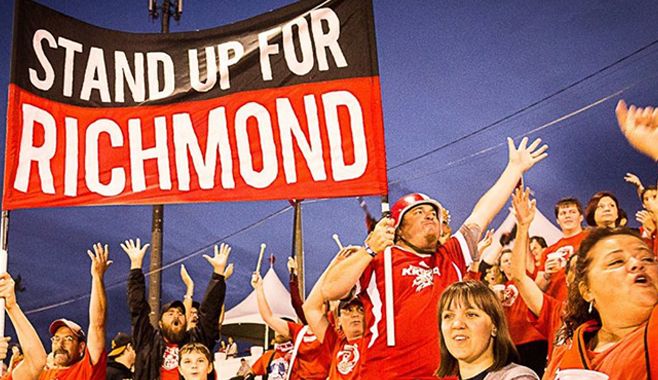 Opponent: Richmond Kickers
Record: 6-6-5 (8th in East, 24 pts)
The Hounds could not be going in to a more important stretch as they welcome Richmond to the Highmark Stadium at 7PM tonight. This rare Thursday evening match starts a quick three game home stand for Pittsburgh and would appear to be the last shot of salvaging this turd of a season.
We have played 15 league games and have fifteen left to play and things could not really look grimmer at the halfway point of the season. Though, if the boys can pull off a nice winning streak on this home stand, we could be in business and hanging around just outside the playoff positions.  It would give them 19 points and depending on other results would put them around 10th.  Not great, but not terrible considering how the season has gone.
This is much easier said than done, seeing how the Hounds don't even have three wins on the season.  But we must hope, that is all we can do.
So how our opponents Richmond doing since we last saw them, being defeated 3-1 on the road around a month ago, let's have a look. The Kickers have only one win in their last 4 games, defeating Harrisburg 3-0 last Friday in the state capital.  They lost both games in their southern swing to Charleston and Charlotte and drew with Bethlehem.
Familiar faces Brian Ownby and Matthew Delicate continue to lead the line for Richmond, while Japanese forward Yudai Imura has chipped in with three goals this season.
Two own goals by Branson and Gilstrap led to the Hounds undoing the last time these two played in June, with the boys losing 3-1 on June 11th.
Richmond will travel home after this match and host Swansea City on Saturday, who also played a friendly against Cincinnati.  Long gone are the memories of the Hounds hosting Wigan a few years back, maybe in the next couple of years we can get another friendly like that.
This is really last chance saloon for the 2016 season, here's to three wins on this home stand and some good footy golf on Saturday!
#UNLEASH