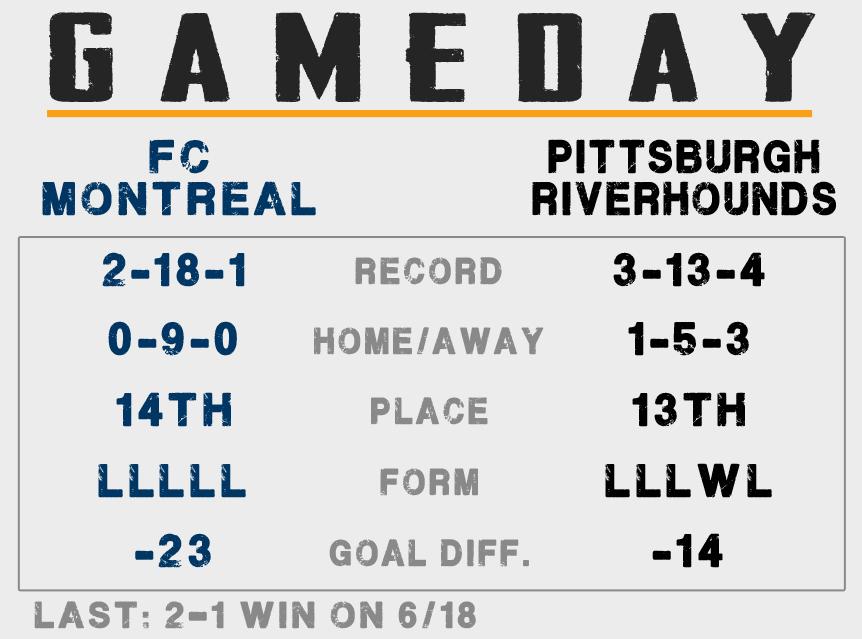 7:00 PM – Complexe Sportif Claude-Robilard


Morning Line Odds from Bet365
Montreal +140
Draw +225
Pittsburgh +170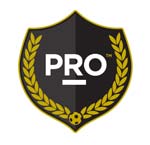 Match Officials, as assigned by PRO:
Actually, the CSA is taking care of it and I can't find out who it is.
Yellow Card Accumulation
5 yellows = 1 game suspension
Moloto – 5 (suspended for this match)
Campbell – 4
Murrell – 2
Okai – 2

An apparent skeleton crew is traveling north to take on FC Montreal tonight. Montreal is the only team in the league worse than the Hounds, and impressively are 0-9-0 at home this season. Despite missing several regulars for various reasons, this is a match the Hounds need to come out of with a result. It's a moral victory match. You can't lose to a team this bad, no matter how your season is going. Plus it'll give us a little boost for Saturday's home match.
Don't forget to sign up for the Harrisburg bus! Click the banner link on the right.
#UNLEASH