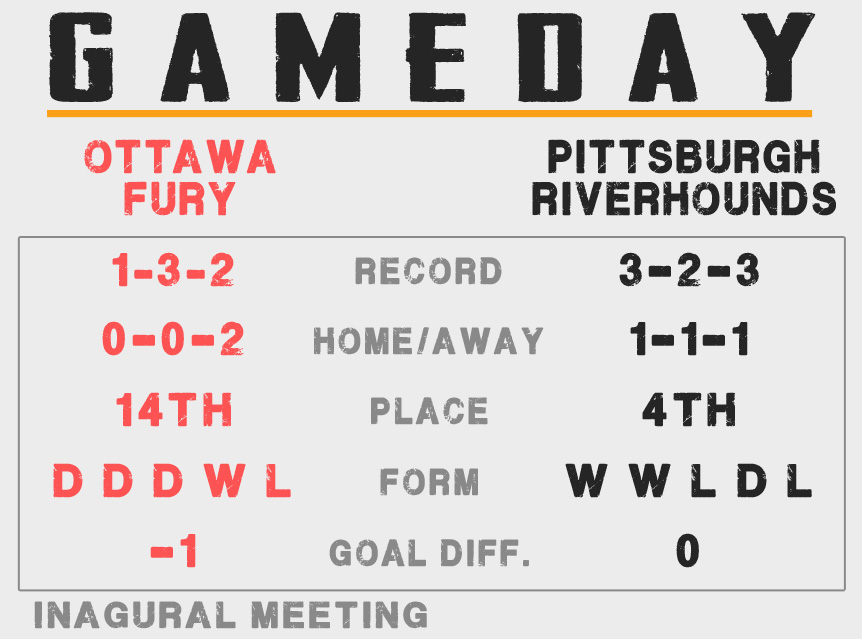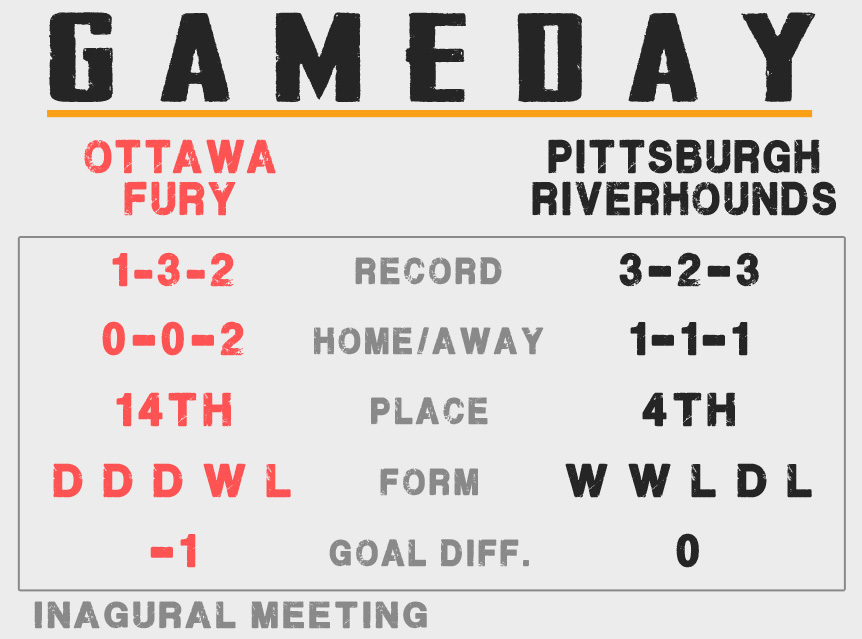 2PM – TD Place
Match Officials, as assigned by CSA: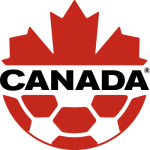 REF: Mr. Francis Latuippe
AR1: Ms. Marie-Han Gagnon Chretien
AR2: Mr. Lyes Arfa
4TH: Ms. Carol Anne Chenard
Morning Line Odds, via BET365
OTT +100
DRAW +240
PIT +210
It's been 10 days since the Hounds were last in action, including a four day break over last weekend. The batteries can be fully recharged and ready to tackle the second quarter of the season. In contrast, Ottawa played on Wednesday in the opening round of Canadian Championship against Edmonton and will, today, compete in their fifth match in 15 days. Will it be rest or repetition that rules the roost today?
For the Hounds, the break may have come at a bad time, with the club posting back-to-back shutout victories heading into the break. Can they pick up the focus and strong defensive play as they resume the campaign? If they can, against  a side that has struggled for goal in league play, the Hounds could notch their first three game league shutout streak in the Highmark era.
The biggest news during the break has been the re-signing of Romeo Parkes. He is not expected to start today, but could be available off the bench to log his first USL minutes of the season. With another strong offensive weapon now available, how does the team shuffle the lineup to account for thinning numbers in the backline? In addition, the second round US Open Cup tie this Wednesday means that the Hounds will be in action three times between now and next Saturday's return to Highmark. How is the roster managed over a condensed week?
For Ottawa, it will be about riding off their three goal performance in Wednesday's Canadian Championship match and start turning the corner in the virgin USL season. This will be the Fury's fifth match in 15 days, across both competitions, meaning the squad's depth will be tested before getting a week between matches.They have also bolstered their offense by acquiring, on loan, Montreal's 2017 MLS Superdraft first round selection, Nick DePuy. This is Montreal's second loan to Ottawa in the past two weeks, with DePuy meting up with fellow forward Michael Salazar.
The 2pm start time is weird. It does, however, allow for viewing of both Pittsburgh v Ottawa tilts today. No reason why the Steel City can't pick off a brace from the Canadian Capital.
#UNLEASH