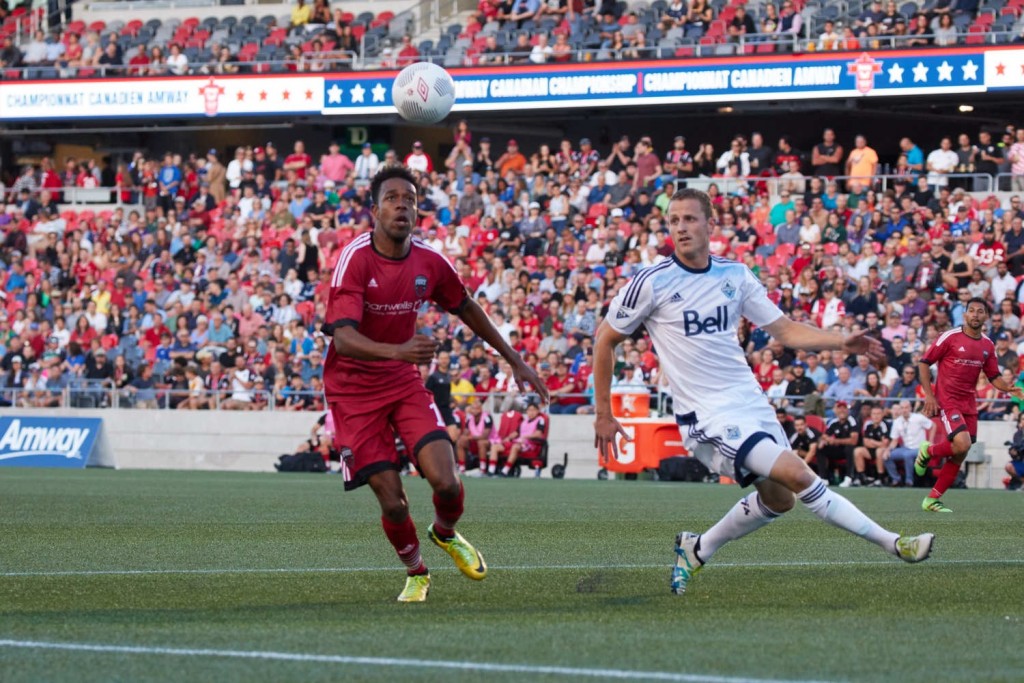 Well its finally here, the Ottawa vs. Pittsburgh matchup that everyone has been talking about, the Eastern Conference Finals….oh wait, what..whoops. Well as the Pens get ready to host Ottawa on Saturday, the Hounds will be heading north looking to make three wins on the spin as they face the Fury for the first time in the two teams history.
Ottawa joined the USL from the slowly dying NASL this season and are having a bit of a rough go in their first season in the league. The Fury are off to a 1-2-3 start, earning half their points on draws and getting their only victory at Richmond, a game in which they scored on the counter and held on for a 1-0 win despite being pressured constantly.
Ottawa is coming off three straight draws, two of them being scoreless, so they are having a bit of a hard time finding the net. Though they did go down to Charleston and got themselves a 2-2 draw a couple of weeks ago, that's impressive.
The five goals that Ottawa have scored have been scored by five different players, but the pick of the bunch coming from Steeven Dos Santos in the win over Richmond, Dos Santos "chipped" the keeper from just over half field.
Dos Santos also scored in Ottawa's midweek win over Edmonton in the Canadian Classic Cup and they have been defensively stout as of late so this could be a difficult match up north. Ottawa will face the MLS Toronto side in the semifinals of the Cnadian Cup.
TD Place, where Ottawa plays their home games is actually pretty sweet, it holds over 24,000 but I don't think it comes close to full for Fury games, its more built for the CFL team.
Heres to wins on the pitch and on the ice
#UNLEASH