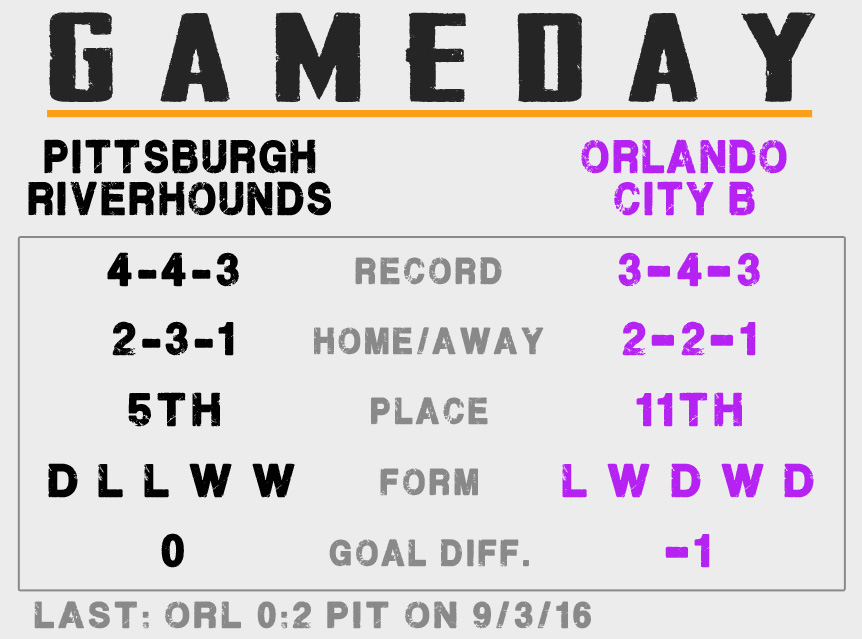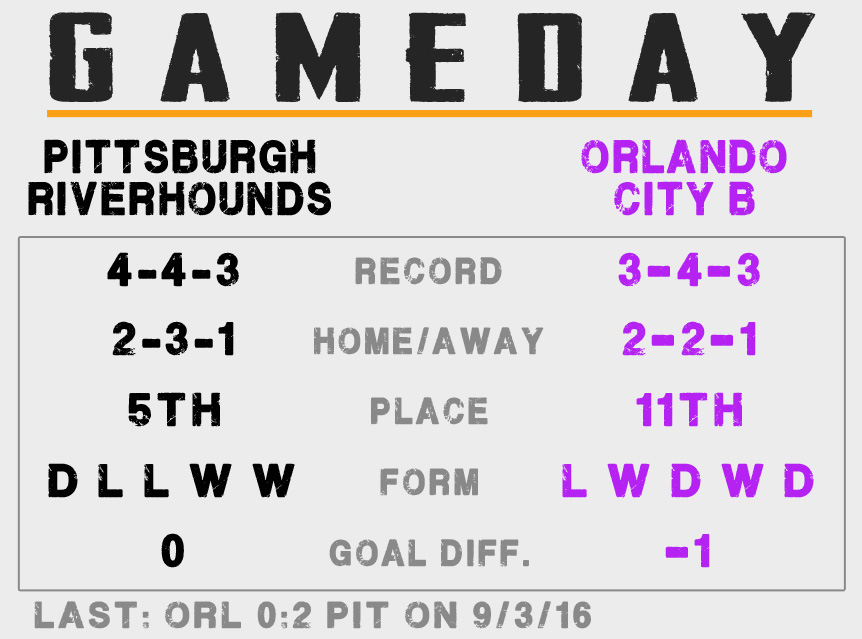 7PM – Highmark Stadium
Match Officials, as assigned by PRO: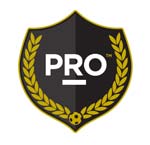 REF: Ms. Danielle Chesky
AR1: Mr. Ross Kleinstuber
AR2: Mr. Nathaniel Buck
4TH: Mr. William Cassidy
The Hounds are coming off their second 10-day break from action looking to right the ship following the insomnia curing match in Harrisburg. While Orlando, having played more recently, will be without one of the joint top goal scores who sits after having picked up his fifth caution on the season. Which side can overcome some shakeup to their starting XI and take all the points in an Eastern Conference race that is getting tight up and down the table? Seriously, it's a bit congested in the middle…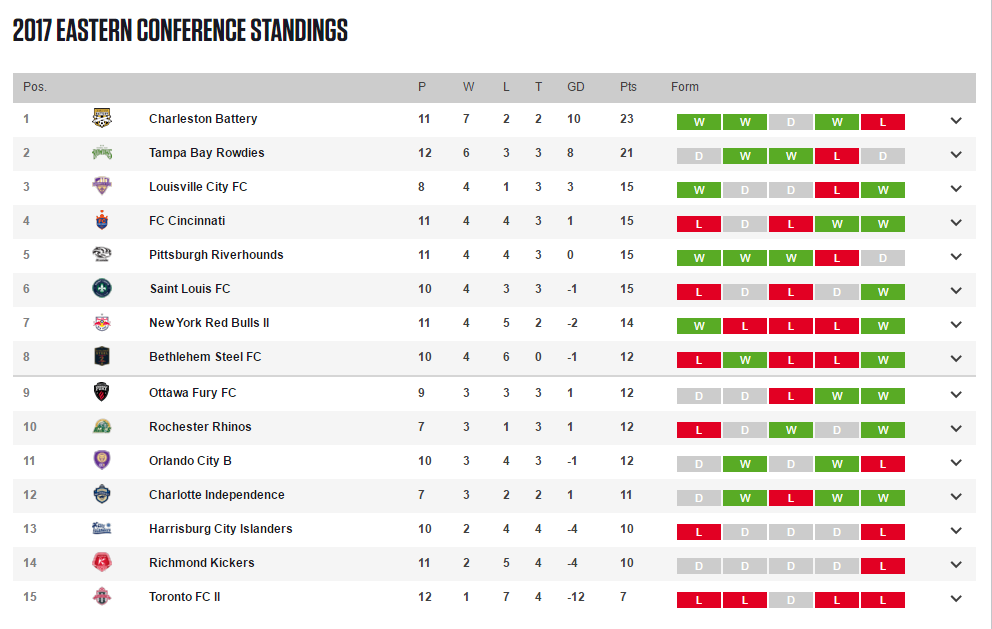 For the Hounds, the major story is the loss of defender Joe Greenspan, as his loan from Minnesota United came to end with the start of the month. Greenspan, a candidate for the USL Player of the Month award, brought size, stability, and consistency to a Hounds backline that hasn't been seen around these parts in a long time. How Dave Brandt reshapes his back four and who steps up to take that place of the departed Loon will be the most interesting aspect when the lineup is announced around 6pm. The second area to watch is in the attack, and the Hounds offense has gone a little stagnant, reaching nearly two months since they've scored more than a single goal in any match, across all competitions. We can expect to see some combination of Corey Hertzog, Kevin Kerr, Kay Banjo, and Romeo Parkes occupying the two forward positions, but which two and does Kerr play up or drop back into his more-natural midfield slot?
For Orlando, the Lion cubs are coming off a weak home performance against the Charlotte Independence, losing 3-1 after taking the lead in the 20th minute. Orlando will be without the services of Richie Laryea, who picked up the fifth caution last weekend and serves his suspension tonight. That leaves only one other multi-goal scorer on the season, Albert Dikwa, available. After Al, it's a handful of guys with a single tally to their names. Does it become a situation of not letting Diikwa beat you and force Orlando to try and score with a secondary piece? Orlando's MLS side plays tomorrow in Florida, so there shouldn't be a convoy of one-day loans down to the USL side for tonight, meaning the Orlando B team that the Hounds have been preparing for, should be the team that takes the pitch tonight.
Kickoff is at 7. Tailgating starts at 4. The Pens faceoff isn't until 8:22. You can make it happen and watch both. Live large, its a Saturday and your Hounds are in thick of a highly competitive league.
#UNLEASH