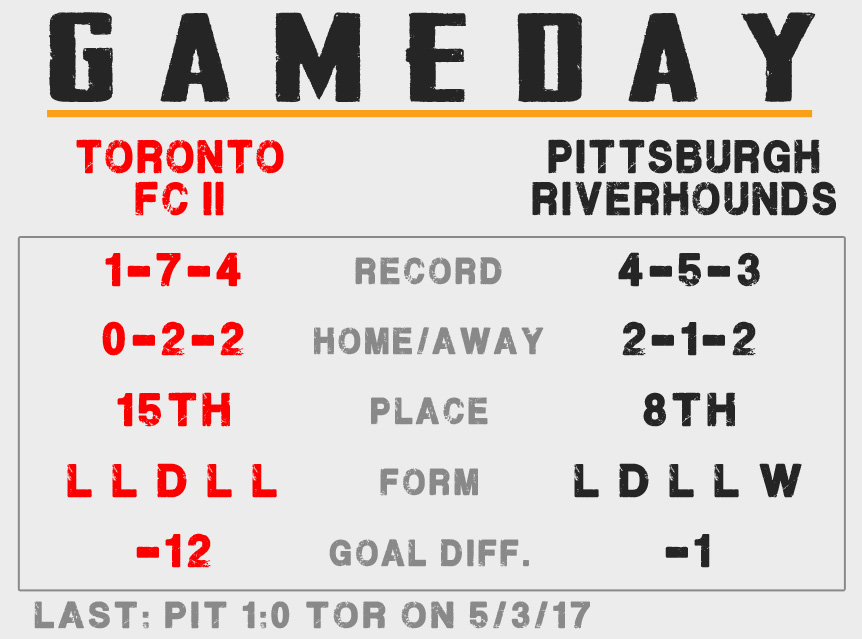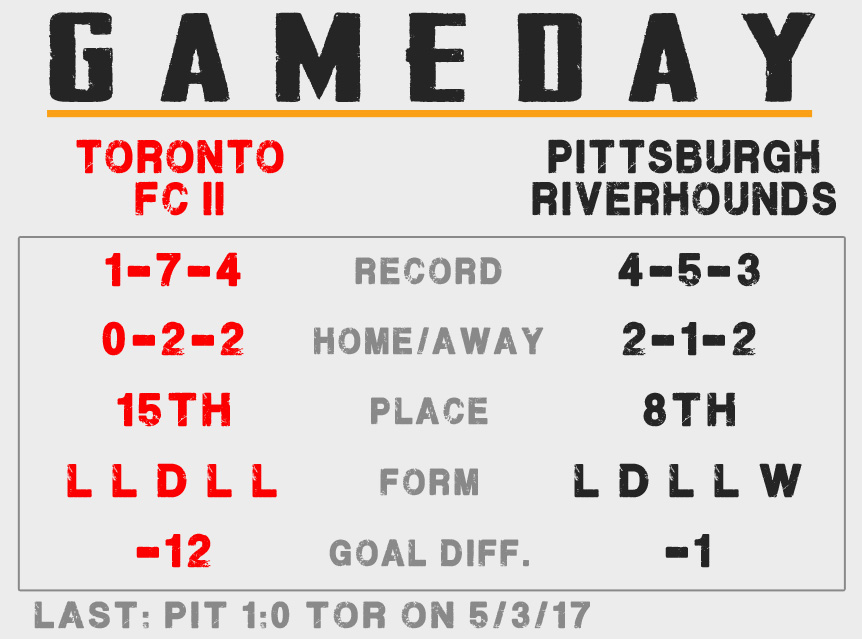 7:30PM – Ontario Soccer Centre
Match Officials, as assigned by CSA: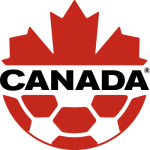 REF: Ms. Alexis Vaughan
AR1: Mr. Peter Pendli
AR2: Mr. Philippe Bettez Quessy
4TH: Ms. Carol Anne Chenard
Morning Line Odds, via BET365
TOR +160
DRAW +240
PIT +130
The Hounds have traveled back North in search of three points against a Toronto II side that has two hands wrapped firmly around the wooden spoon but with the unpredictability of roster adjustments as MLS in on an international break. The beloved will need to continue their dominance over the Canadian teams to stay in the thick of a congested Eastern Conference table.
For Toronto, success at the MLS level has not made its way through the organization as the Baby Reds sit dead last with one win and seven points to show for the campaign. The offense has been non-existent. Toronto has three goals on the season, with the last of those coming on May 19 against Tampa Bay. The biggest unknown around the club is if they will receive a boost from the MLS roster, with the parent team off due to the international break. If a couple of MLS regulars find their way to the Ontario Soccer Centre, maybe the offense gets the kick that is needed to awaken a dormant offense.
For The Hounds, the scoring has stay consistent, but only at a goal per game. It only needed a single tally to take all the points against Toronto earlier this season, but certainly everyone around the club is looking for more. Does Dave Brandt keep Hertzog and Parkes up top, expecting that the chemistry will start to click? The signs are there that if they start connecting the goals will start to follow, but how long do they they stay committed to making it work? Defensively, it's another case of it seemingly looks like the pieces are close to coming together, but not yet. When it all starts to moving to the same beat, this team looks like it can play with anyone in the East. There is still two-thirds of the season to go, so a lot can happen, but not letting a flat lining Toronto side find new life would do wonders to keep the Pittsburgh progress going. This feels like a trap game. This feels like a game the Hounds would squander in previous seasons. This has to be a game where the plan is executed and the points are secured. Do well and get healthy off a weaker side resukts in a needed boost in confidence. If it goes the other way…
UNLEASH