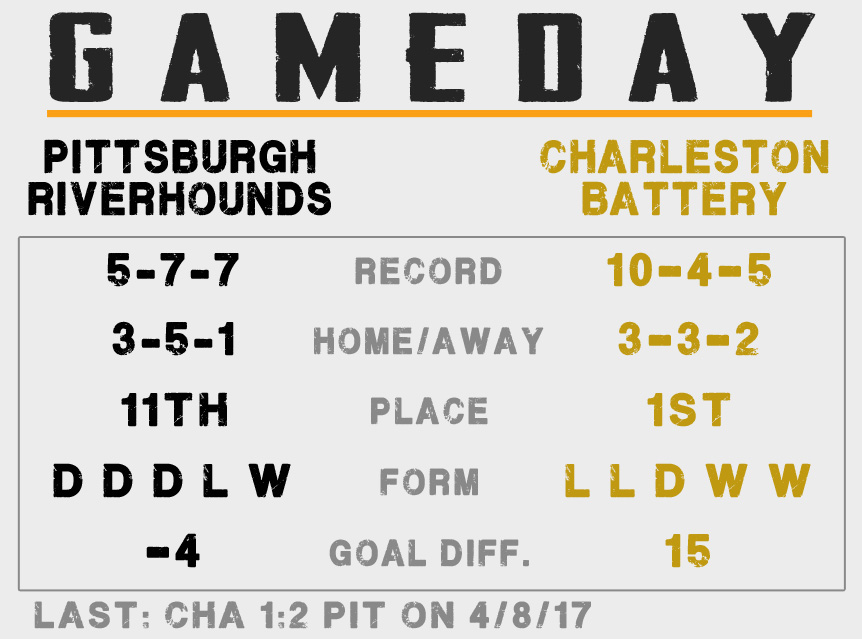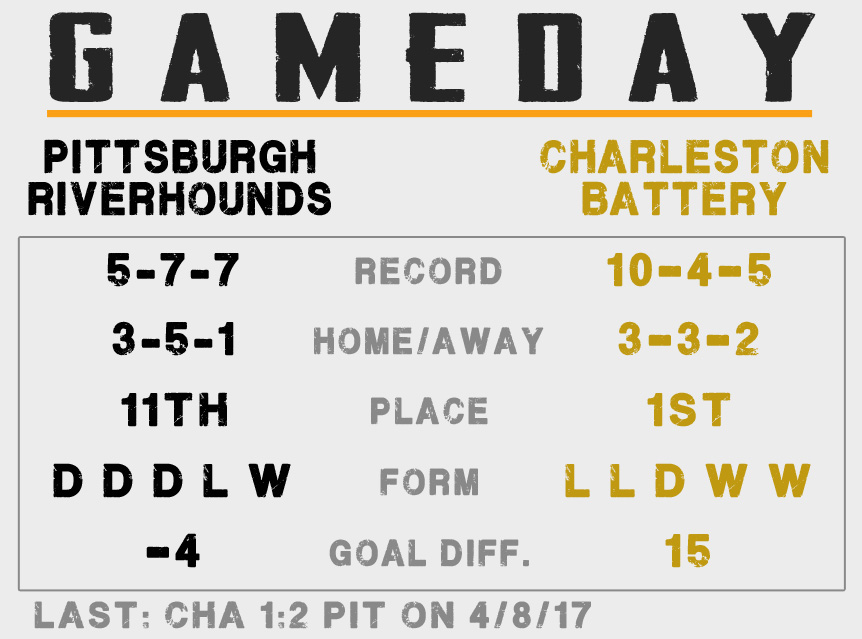 7PM – Highmark Stadium
Match Officials: As Assigned by PRO: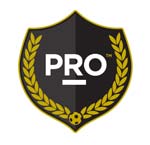 REF: Mr. Charles Murphy
AR1: Mr. Gregory Irwin
AR2: Mr. Democratic Pashalidis
4TH: Ms. Ashley Smyda
We've got an interesting midweek match on our hands here, Army. The Hounds, well adapt at the low scoring draw, host a top-of-the-table Battery that has lost two straight and holders of an away record that doesn't read like anything you would expect from the best in the East. Are the Hounds catching Charleston at the right time, or have the Battery found an ideal opponent with which to right the ship?
For the Hounds, it appears to be a case of the midfield and backline finding their form, with the forwards seemingly unable to finish off the job. The passing statistics would suggest that the strikers aren't being given the most to work with, and that while the defensive tactics have rounded into form, a system where 11 men working together to produce high quality chances isn't happening frequently enough to allow the guys up top to overcome their low conversion percentage.
What 11 guys even get the start? Broome looked like a man who couldn't be taken off the field even if he had gotten there due to injury. None the less, Trey Mitchell found himself back in between the sticks this past weekend and had another exceptional performance. Has Trey reclaimed the starting job or will we see another switch? It getting increasingly difficult to have a guess. Beyond that, the other 10 positions are far from guaranteed for anyone. Does Corey Hertzog get another start, and if so, for whom? Banjo? Chevy? Romeo? Speaking of Parkes, if he starts, is it truly up top or in the advancing midfielder role he's been slotted into the past couple of contests? Have a guess, because its impossible to know.
Tonight, in addition to the league, is a huge Old Guard Shield matchup. Charleston is on top of the USL East while the Hounds top the OGS standings. A win for the beloved would not only propel them above the playoff line, but it would also put some space between themselves and the rest of the Shield teams, with two wins in two home Shield matches.
…Or we can all strap in for a nil-nil nailbiter and put off figuring out more about this team until the weekend.
Match is at 7 and the tailgate starts when your boss pulls the birdie's tail.
After the match, get to the stadium pub to watch the Gold Cup Final between U S and A versus Jamaica. Sleep is overrated anyways.
#UNLEASH