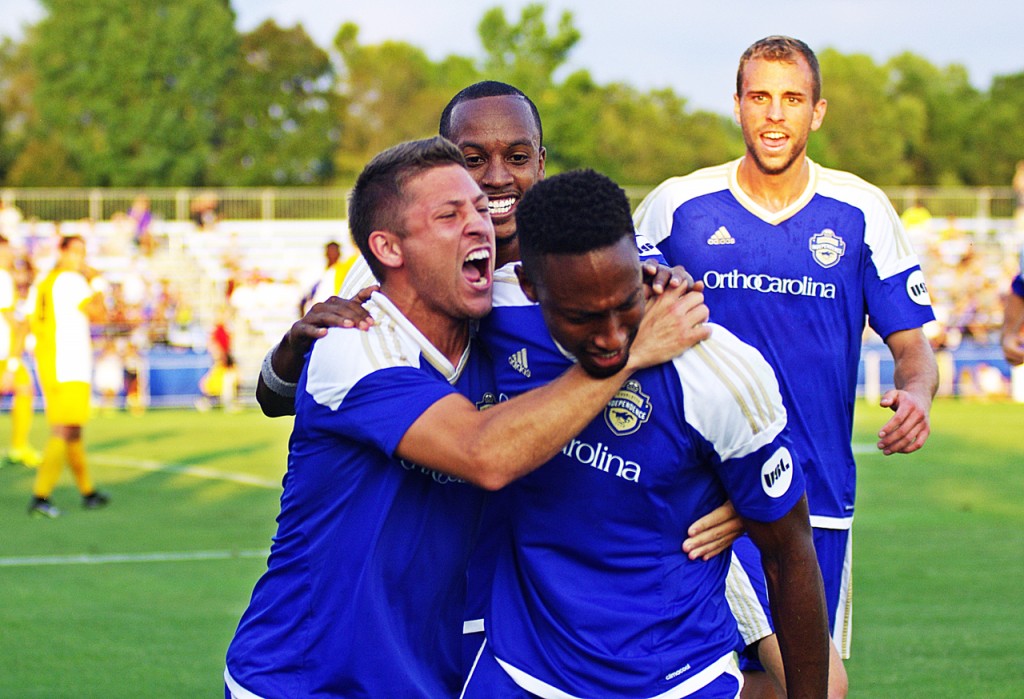 The Hounds try to make it two wins in a row at home as they set to host the Charlotte Independence for the traditional 4th of July match at Highmark. It is the lone match on the USL schedule so all eyes in the league will be on Pittsburgh.
Charlotte will be coming in hot as well, winning three matches in a row vaulting them to 5th in the Eastern Conference with a record of 6-3-4. The three wins have come against Rochester, Richmond and Harrisburg, two of them at home.  The win at home to Rochester did come just last night on July 1st so hopefully there will be some tired legs in the heat and humidity on Tuesday night.
This will be the second meeting of the two teams this season, the first being a 1-1 draw in Charlotte early in April, Kay Banjo scoring early for the Hounds with a tremendous solo jaunt down the right wing. Jorge Herrera scored for Charlotte just minutes later and thats how the game would end.
Herrera is the Independence second leading goalscorer with four goals, behind Enzo Martinez with 6.  The two have had success against Pittsburgh in the past and look for them to be a threat again on Tuesday.
That game against Charlotte was at the Independence old stadium as they have since moved to Matthews Sports Complex from Winthrop University. The stadium is newly built and as two small main stands that look to hold about 1,000 each.
On a personal note, I unfortunately will be working on Tuesday night so I will make it over there for a little bit of the game, but hope everyone has a good time and we come away with three points.

#UNLEASH