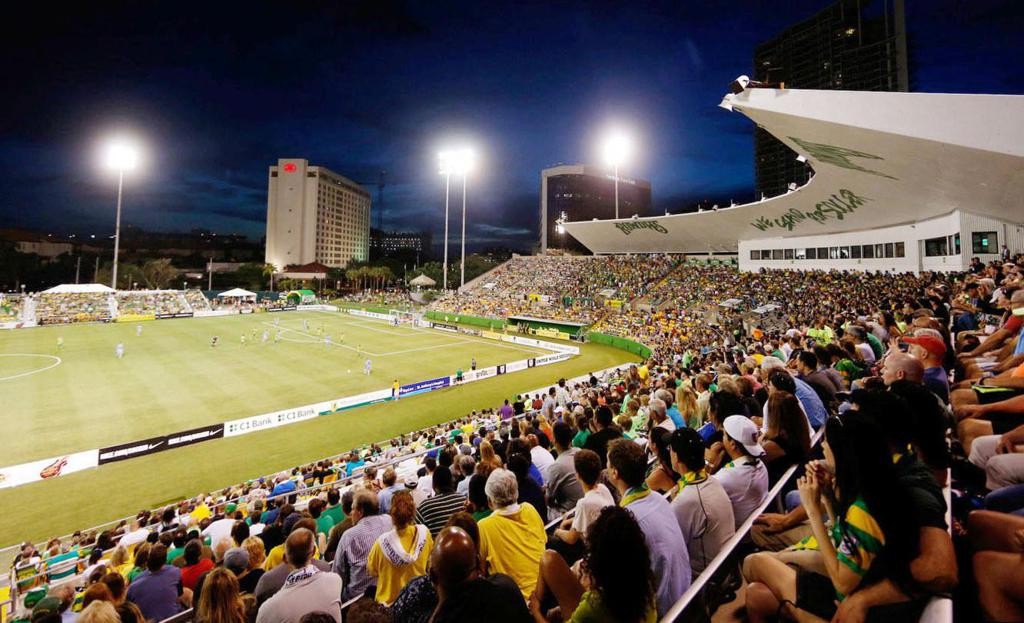 Know Your Enemy Reloaded: Tampa Bay
Tampa Bay seems to be on the right track after a bit of a rough stretch where they went 0-3-4 in May and June, including a 2-0 loss in Pittsburgh in June. After losing to Charleston the week following the Hounds loss, the Rowdies have won 2 of 3 with impressive victories over Cincinnati and Charleston.
The Hounds had a bit of a disappointing against Charleston on Wednesday night and look to bounce back in Tampa. If they are come away with any points on Saturday the Hounds will have to do what few teams have done in Tampa this season.  The Rowdies are 7-1-2 at home this season with the loss coming to the Battery.
Tampa Bay is in 4th place in the East with 31 points, 5 behind first place Charleston and 7 points above the playoff line. Joe Cole, the longtime English Premier League footballer leads the Rowdies in goals with six, tied with Georgi Hristov.
Returning to the Rowdies back line will be Damion Lowe, who played every minute of the Gold Cup for runners up Jamaica.
The game will be televised on the CW so everyone can enjoy that, I will be at work and will not be able to make the watch party, but I look forward to Harrisburg.
#UNLEASH