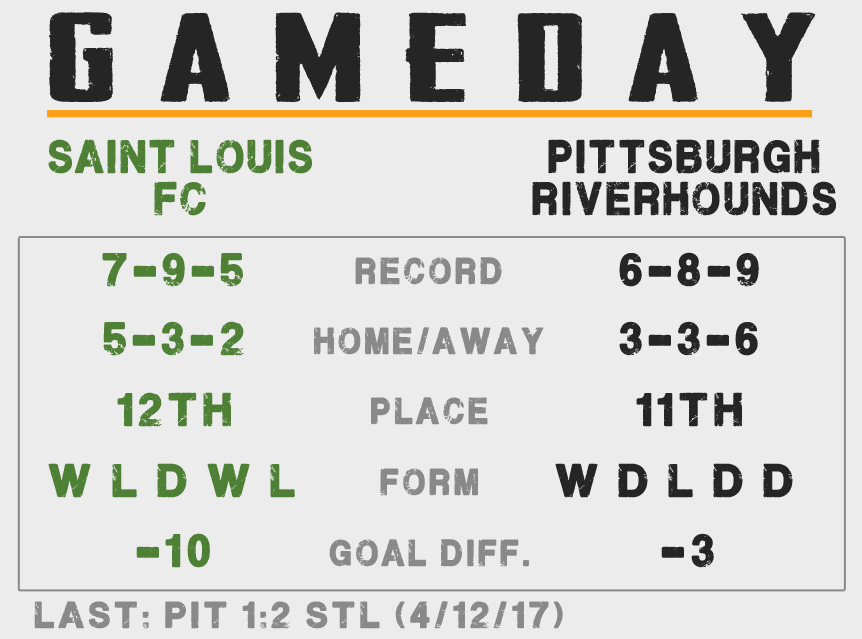 8:30PM – Toyota Stadium
Match Officials, as assigned by PRO: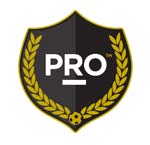 REF: Mr. Lorant Varga
AR1: Mr. Brian Bauer
AR2: Mr. Luis Tribaldo
4TH: Mr. Matt Geringer
Morning Line Odds, via BET365:
STL +110
DRAW +230
PIT +200
Coming off what may be the biggest win of the season, the boys will be looking to maintain the momentum and make it two wins in a row and get firmly into the playoff discussion. Sadly, that statement can describe both the beloved Hounds and Saint Louis. While we all basked in the glow of Keystone Derby glory, Saint Louis went out and took an equally huge three points off of Tampa Bay in last minute, come-from-behind fashion. Both teams have gotten a boost of confidence in the past week, it may just come down to who can ride the wave into tomorrow.
The Hounds appear to be more or less healthy, season ending injuries not withstanding. So, Dave Brandt should have a deep roster to pick from, which he clearly likes taking advantage of doing. Luckily, Trey Mitchell will have his stuff in time for tonight after Southwest decided to play a little hide and seek:
When you get to St. Louis for your game and @SouthwestAir decides to lose your checked on bag that has everything 😢

— Trey Mitchell (@treyS4G) August 18, 2017
Found it… 😍😍😍😍😍😍😍 #unleash pic.twitter.com/r62IpXP6h0

— Trey Mitchell (@treyS4G) August 19, 2017
No sense trying to predict a starting XI, so we'll leave that to the coaching staff and fortune tellers… anything that leads to Hounds players doing celebratory backflips is good enough for us.
Some good news is that former Hound, good guy, and potential Hound killer, Jose Angulo has been traded to Oklahoma City and can't score against us as he did back in April, which is nice.
Now, how big is this match? Lets consult the table…

Yeah… it's tight.
Complicating the matter is that many of the teams around us also have some games in hand on the Hounds. Needlessly dropping points to the teams around us isn't the best of game plans. Speaking of those teams around us, here is what they've got going on this weekend:
– Cincy travels to face the Sugar Free Red Bulls (a draw, please?)
– Orlando is heading north to Charlotte
– Ottawa (and their new head coach) takes a long flight down to Tampa Bay
– LeHigh Valley (next week's opponent) is traveling to Louisville
In short, it would be real nice to grab all the points tonight with many of the team's around us playing on the road against upper table sides. Furthermore, the tiebreaker after points is wins, not goal differential, so getting up the teams around us in that column would prove to helpful, as well.
Watch Party
If yinz haven't got plans to catch the match, head down to Highmark Stadium for a watch party in the pub. Remember its an 8:30 kickoff, so plan accordingly
#UNLEASH