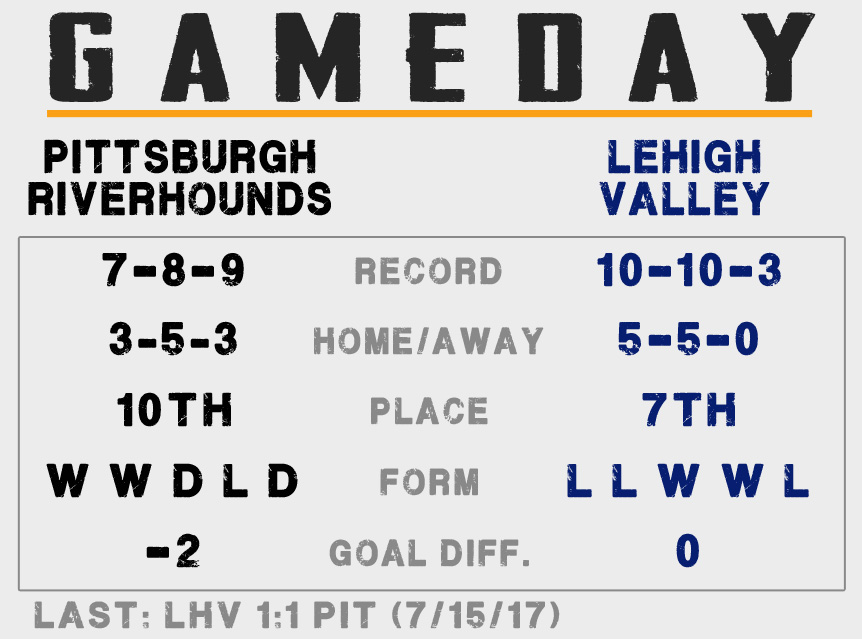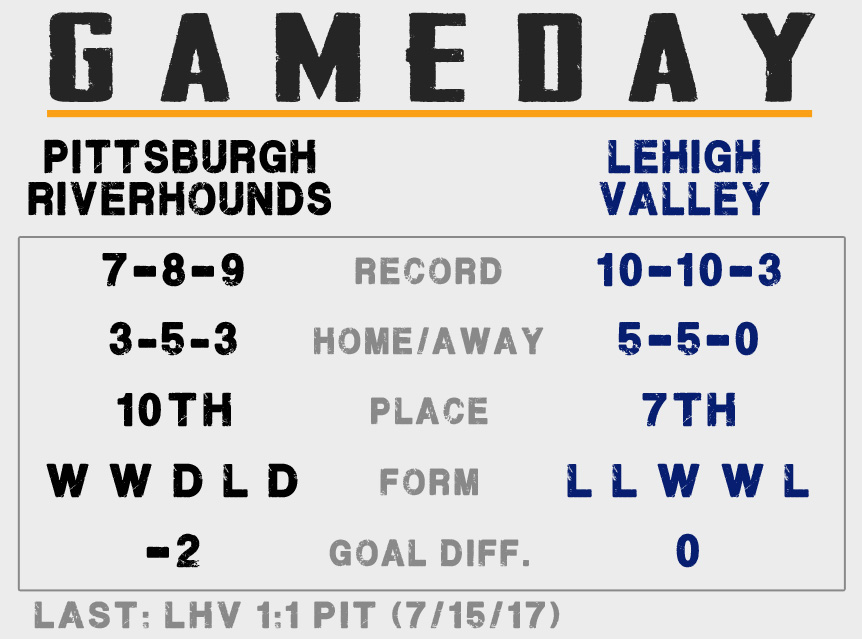 7PM – Highmark Stadium
Match Officials, as assigned by PRO: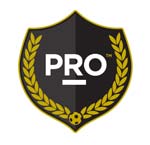 REF: Ms. Tori Penso
AR1: Mr. Brian Miller
AR2: Mr. Austin Saini
4TH: Mr. Paul Deverse
Morning Line Odds, via BET365
PIT +125
DRAW +230
LHV +175
Two wins in two is technically a winning streak.
The Hounds look to keep the good times going as they host in-state opponent Lehigh Valley in another huge match. a win plus some favorable results around the league and the Hounds can find themselves above the playoff. Both sides will be missing key pieces and will have to adapt. An interesting 90 minutes are certainly in store.
For Lehigh, they will be without their leading scorer, Seku Conneh, who was handed a three match ban by the discipline committee for some handbags at the conclusion of their last match. Without Conneh, the goals leader is James Chambers with five tallies. The team has also had a lot pieces move in-and-out, with Philadelphia using the team to give minutes to academy players and MLS players alike. For example, 16 year-old, Tomas Romero started in net last week, his seventh of the season. Does he see start number eight today? Also, Maurice Edu, was handed a start last week and played 32 minutes. Does his rehab assignment continue today?
For the Hounds, the big news of the week was the loss of goalkeeper Trey Mitchell to a season ending shoulder injury. His loss comes on the back of losing Keasel Broome, leaving the Hounds without either keeper that started the season with the club. In their place comes Matt Perella. Perella has a Wikipedia page (which is, surprisingly, up-to-date) and also an interview he did with the Brotherly Game blog when he was playing for Lehigh last season. The second keeper along with Perella is no one knows. Could be Hunter Gilstrap, could be a loan from Columbus, could be a loan from another NASL or MLS side, or could be another free agent signing. It's important to note that the USL roster freeze is on September 15, so the club will need two (or three) season long commitments from somewhere in the next couple of weeks.
Beyond the keeper quandary, the rest of the lineup is starting to come together. Last week saw no changes to the lineup from the Harrisburg win, and the chemsitry started to show, Corey Hertzog recovered from a poor first half to make his mark in the second, while the backline looked focused and the midfield was crisp. The oft repeated line that this team could start putting in three or four a game is starting to have some legs.
Around the League


Still crazy tight, no?
Remember that USL goes points – wins – goal differential – goals scored, so even a win today can't get us above the opponents. However, a win could out us over Orlando and New Jersey, depending on their results. Speaking of the other clubs, here are the relevant matches around the East this weekend:
St. Louis travels up to Rochester
Orlando heads north to Louisville
Sugar Free Red Bulls cross the boarder to face Ottawa
Then, outside the league table, the Old Guard Shield has a fixture today, with Charleston visiting Richmond. A draw would be ideal and a Richmond win wouldn't be too bad either. With all their matches in hand, Charleston not taking all the points back on the bus with them would be great.
The tailgating gets started at 4 and the match kicks off at 7. Full voices, people.
Two wins in two is technically a winning streak. Three wins in three is really a winning streak.
UNLEASH