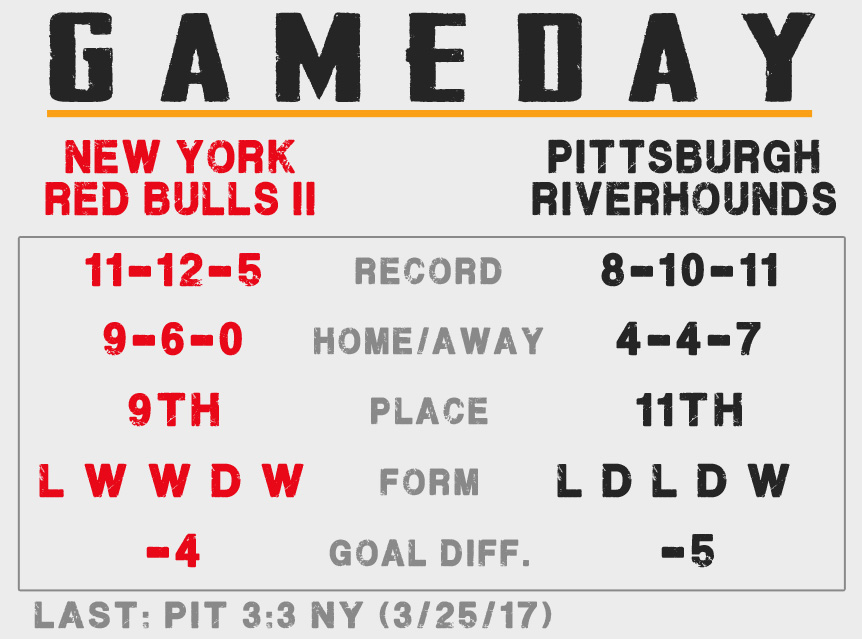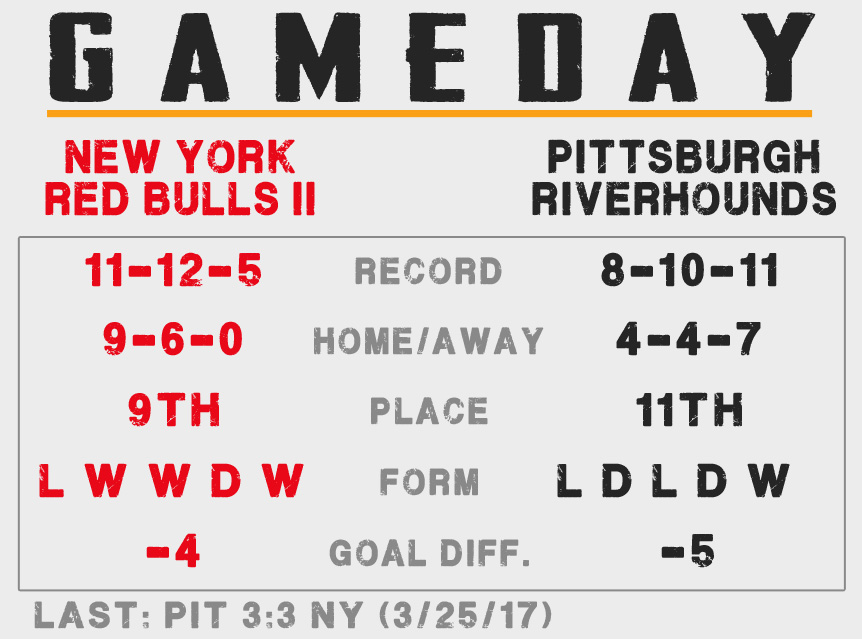 MSU Soccer Park – 4PM
Match Officials, as assigned by PRO: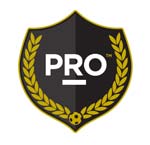 REF: Mr. Jonathan Bilinski
AR1: Mr. Gjovalin Bori
AR2: Mr. Victor Vazquez
4TH: Mr. Carlos Gonzalez-Escobar
Morning Line Odds, via BET365:
NY -110
DRAW +260
PIT +220
There isn't too much that needs to be said. The good guys most likely need to rattle off three straight wins to put themselves in the playoffs. That starts today against the Sugar Free Red Bulls and then concludes at home against Rochester and Ottawa. They've had degrees of success against everyone not named Louisville, so to get it all started today is a very doable first step.
Jamal Jack will be missing today due to yellow card accumulation, but Joe Greenspan hopped on a plane and will be donning a Hounds kit to (presumably) take his place. In all, it will be interesting to see who gets a start on the backline. Shannon Gomez, who a lot of people were clamoring to see play, got undressed badly in the first ten minutes last Sunday. Does he return to the bench or is he given a chance to atone for the horrors in Lehigh Valley? The rest of the lineup seems mostly set, which means we should be prepared to see a total overhaul when the lineup is released around 3:15.
Beyond that, we've got some fun things lined up over the final couple of weeks…
– Join us today and/or tomorrow as we paint the biggest tifo in our 10 season history, if not one of the biggest the USL has seen. Sometimes, size matters.
– Next Saturday the Old Guard Shield will be in attendance and it may be staying in Pittsburgh for the year. We'll talk more about that this week.
-Then the (regular) season concludes on 14th against Ottawa. We'll need all hands on deck as we announce and hand out our Player of the Year award as well as display this big ole tifo. Between both of these events happening at around the same time, we will need 26 people to pull this off. So even if you aren't a person who normally helps out in these sorts of things, you won't have an option on the 14th, Just be ready.
#UNLEASH