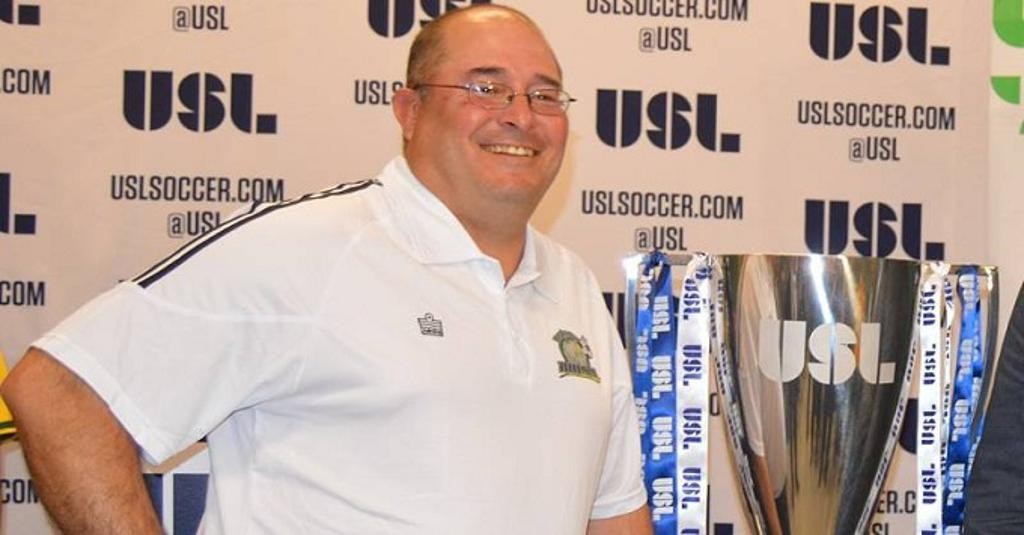 Boy. Did not see that one coming. This afternoon instead of announcing a new GM like most of us expected, the Hounds dropped a bomb by announcing Dave Brandt will not be returning in 2018, and that none other than now former Rochester Rhinos head coach Bob Lilley will be taking his place. Cut to my jaw on the floor.
Brandt was coming off a mediocre but improved season with a vision for the future. While there were parts of last season which were frustrating to watch, I think most of us were more than willing to give him another season at the helm and have some stability for the first time in a while. The new(ish) D2 standards had other plans. Brandt apparently couldn't get his 'A' license for whatever reason, and since the USL is pushing for no more USSF waivers, the only option was for him and the team to part ways. There's probably an interesting behind the scenes story there of some sort of snafu that I'm sure we'll never get the full scoop on. At any rate it was stunning news that no one saw coming. Brandt will undoubtedly land on his feet back in the college arena if he so desires, and we wish him the best where ever he ends up (unless it's Harrisburg). He leaves the Riverhounds with a 13-25-16 W-L-D record.
And then enters Bob freakin Lilley. With barely enough time to process Brandt gone the Hounds blow our minds by hiring Lilley. If you've been following the USL for a while you know he's one of the biggest names in coaching at this level. For 20 years he's been coaching in the various incarnations of the USL as well as having a couple stints in indoor soccer. He's coached at little known clubs such as the Montreal Impact and Vancouver Whitecaps before they moved up to MLS. Most recently he's been at Rochester running a tight ship and being the bane of our existence. In all of his coaching years Lilley has NEVER MISSED THE PLAYOFFS. Our expectations for next season just went through the roof. He's taken teams to several conference finals, and took home the USL cup just two seasons ago. Besides that championship he also has another USL cup to his name, as well as 2 Voyageurs Cups (basically the Canadian version of the U.S. Open Cup) and 1 Cascadia Cup. The guy knows how to win league, domestic, and rivalry hardware. His overall W-L-D record is 255-128-97 with a 66.57 win percentage.
Lilley is a big get that's got us pumped. Rochester hasn't been the most exciting team to play or watch in recent years, but they knew how to get the job done and get wins. And wins are something we're starving for. While the wheel of coaches spinning once again is a little concerning, Lilley taking the reins after Brandt started the team down a better path has us feeling pretty good about the whole thing. We've definitely perked up in our seats as the league enters a now very interesting offseason.
PS- fun fact, Lilley played for the Pittsburgh Stingers in 1994. The Stingers were an indoor team that only played for 2 seasons. Lilley made 26 appearances and scored 14 goals and 22 assists.
#UNLEASH