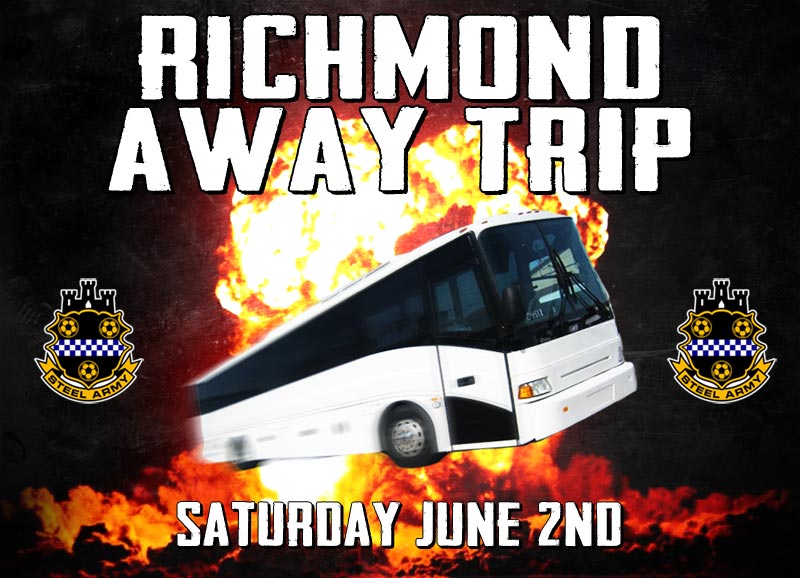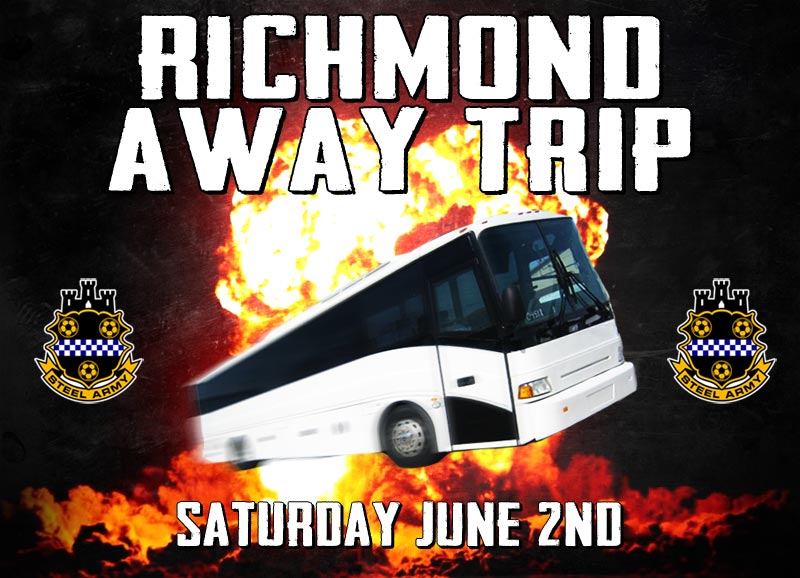 Hey Army!
It's kind of a tough year for an away trip. Harrisburg ended up on a week night (suspicious…), and Rochester is on hiatus. Cincinnati is either super early in the season, which doesn't give us time to get a trip together, or super late, which comes with it's own possible issues (aka, if team sucks). So this year we've decided the best of the rest would be a jaunt down to Old Guard Shield rival Richmond on Saturday June 2nd. Richmond may have slipped a bit in the standings over the last couple seasons, but they're always a challenging match up. They've also seen a resurgence in attendance which should make for a fun time in the stands.
Tickets can be purchased in our online store for $60. We know, we know, it's a little higher than usual. Unfortunately every destination outside of Harrisburg requires two drivers which really jacks up the cost of a bus. We hope you all understand. On the plus side if our wheeling and dealing is on point that $60 will also include your ticket to the match.
We have a hard deadline of May 1st to get most of this 56 person bus filled for the trip to be a go. So grab your friends and family and don't drag your feet! See below for the the tentative schedule of events. If you have any questions drop us a line.
NOTE: You do not have to be a Steel Army member to join us on the bus. You do however have to be 21 or over. Since this is a new destination and we don't know the local scene we want to avoid any issues ahead of time. Sorry kids.
Tentative schedule:
9:00 AM – Depart from Highmark Stadium
3:00 PM – Arrive at Richmond
9:30 PM – Depart from Richmond
3:30 AM – Arrive at Highmark Stadium
PS- The bus might be a bit loud on the way back after we celebrate a win. No party poopers!
PSS – If the trip has to be cancelled you will receive a refund.
#UNLEASH