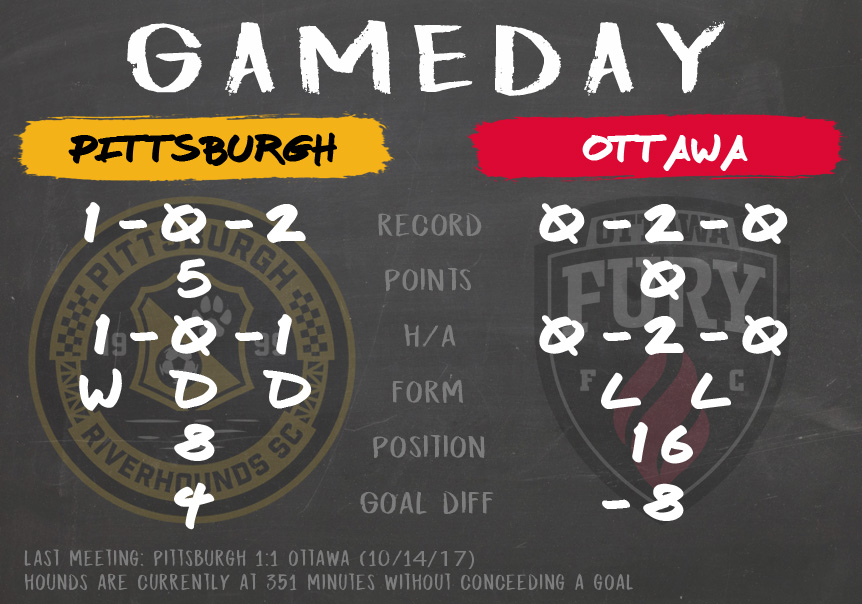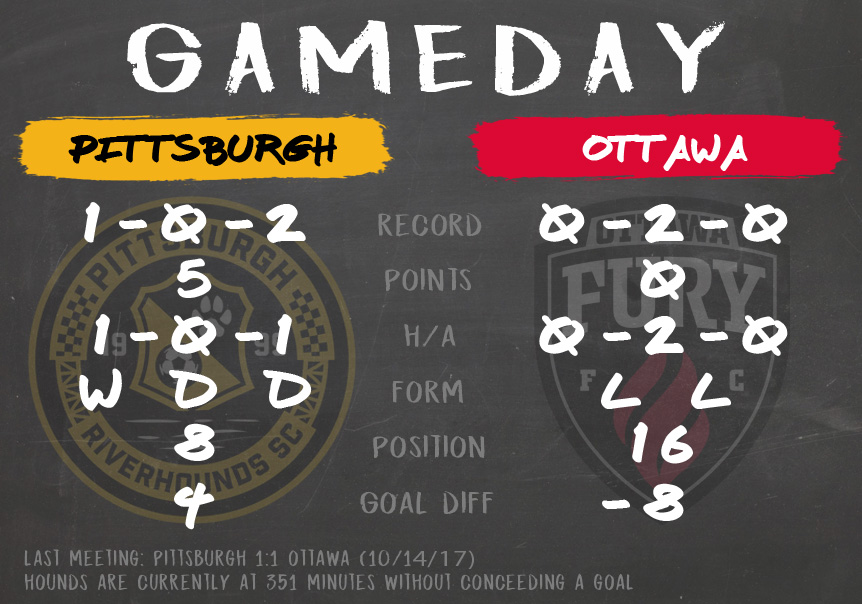 7PM – Highmark Stadium

REF: Mr. Lorant Varga
AR1: Ms. Adrienne McDonald
AR2: Mr. Kerven Moon
4TH: Mr. Paul Deverse

PIT +120
DRAW +260
OTT +162
Last week was fun, right?
More of the same, maybe?
The weather is going to be nicer. The tailgate grill will be grilling. Beverages will be consumed. This is shaping up be one of those days we all wistfully think about in early January when we haven't seen that ground in weeks and walking to the mailbox is maybe more of an every-other-day chore. Enjoy today. Respect how good today can be.
For the Hounds, its been a week to drop the shoulders a little bit as they've opened their scoring mark for the season. A four goal output has put that unsavory Harrisburg match a bit in the rearview and eyes firming on the open road ahead. Defensively, they still haven't conceded a goal over these opening 270 minutes, and if you wan't to carry over the streak from 2017, the Hounds haven't had been broken in 351 minutes when this Ottawa team scored in the ninth minute on the last day of the season. Its hard to predict what the starting XI will look like, as guys have been rotated in and out of the lineup to develop the roster depth that will certainly be needed over a 34 match league schedule plus a Cup campaign that hopefully lasts more than a single match.
For Ottawa, what is there to say. Despite only playing two matches, they have the most goals allowed in the league (nine) and will be without starting defender, Onua Obasi, will be serving the first of his three match ban. For comparison, Ottawa played a closed door friendly with the Toronto II team that Hounds beat up on last weekend, and lost 2-nil. Needless to say, that +120 line for the Hounds to win looks really soft, and we'll leave it at that.
Get outside and enjoy the day, because this is a day that looks like it will deserve to be enjoyed.
UNLEASH