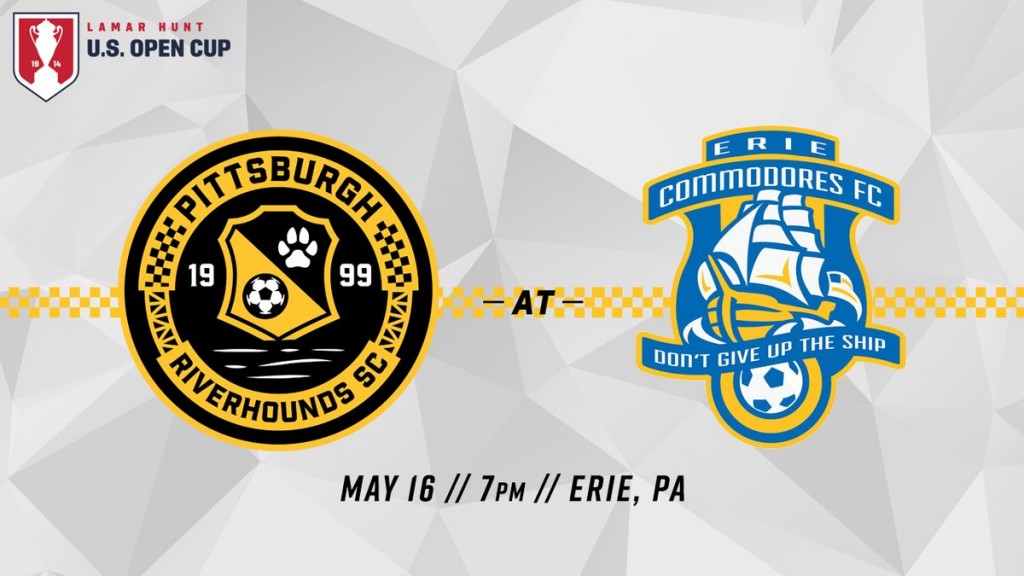 One of the best parts of the soccer calendar is the US Open Cup. It's one of if not the longest running competition in the US, and it's always fun to see how far small teams (and more importantly the Hounds) can go. FC Cincinnati's deep run last season brought about a lot of buzz and begrudgingly was exciting to watch. For us the highlight in recent years was when DC United came to town in 2015. While the Hounds didn't come out of the match victorious, it was still a magical night that everyone fondly remembers. Unfortunately since then the Hounds have really struggled in the tournament, but we have high hopes that'll turn around this season.
Last night the Erie Commodores beat the Rochester River Dogz in penalties to move on to the next round where they'll take on the Hounds on Wednesday. The boys will be traveling North for this one for a rare near by away match. This close proximity has already gotten a few of us pretty excited and it looks like there will be a couple cars heading up to Erie. We won't be formally organizing anything, but if you're interested in going and are looking for a seat in a car make sure to get on our Discord channel. Steel Army members- please note that because of the close proximity of this match it will not be eligible for our car pool reimbursement program. We've updated the rules on the Speakeasy to avoid any future confusion.
Midweek soccer next week! With luck the Hounds will bring home a win and a third round home game.
#UNLEASH