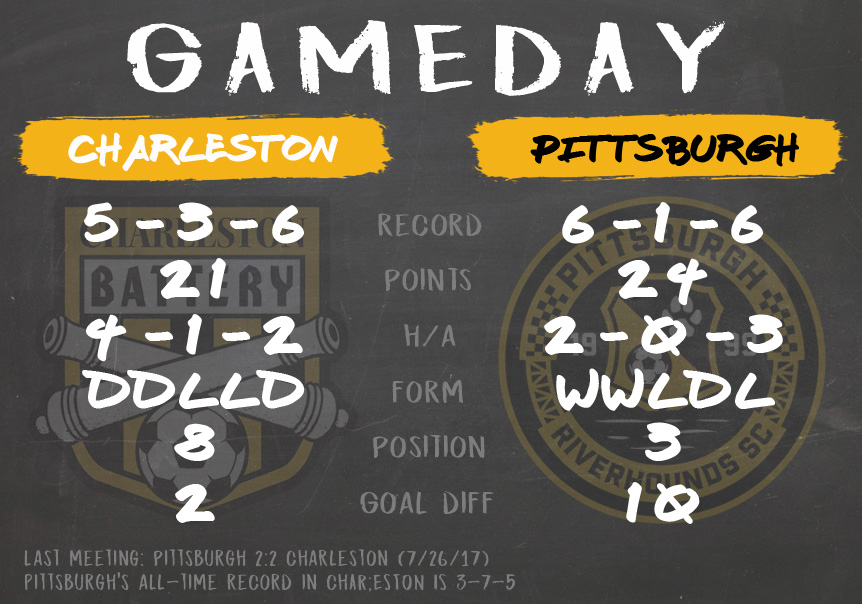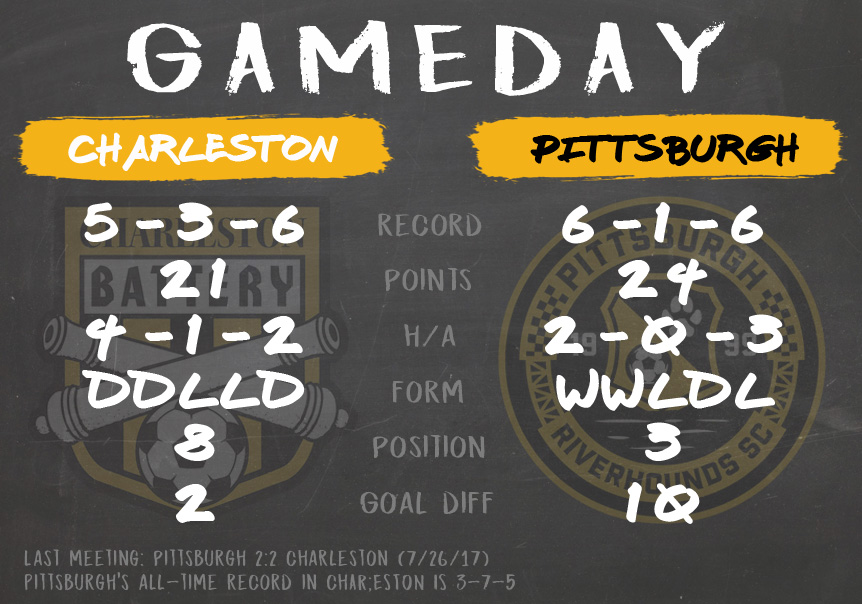 7PM – MUSC Health Stadium
Watch: Locally – Pittsburgh CW, Nationally – ESPN+

REF: Mr. Daniel Gutierrez
AR1: Mr. J. Benjamin Jackson III
AR2: Mr. Howard Ash
4TH: Mr. Dallas Rosier

Via BET365
CHA +125
DRAW +230
PIT +187
The Hounds embark on a challenging two match swing as they travel to Charleston and then Louisville for a pair of the more difficult road games they'll play all season. Its gonna be hot, humid, and hostile for Lilley and the boys tonight. We'll see if they're level to the challenge.
This week we'll leave the match previews to the professionals:
Matt Grubba – Hounds out to Beat Battery in the Heat
John Krysinski – Hounds Battle for Playing Time
Mon Goals Podcast – Match Preview
Old Guard Shield


Needless to say, this will be a big match in the Shield competition. Three points tonight will be huge.
Watch Party
We're heading back to Smokin' Joes. Party starts at 6 and kickoff is at 7. Free Golden Hounds for every Hounds goal. Cheap and delicious wings, as well. Be there!
UNLEASH!