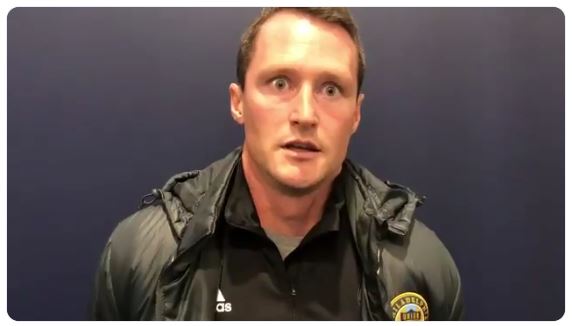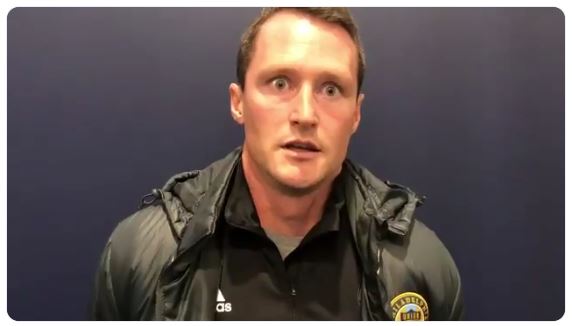 Pittsburgh Riverhounds vs Bethlehem Steel Philadelphia Union 2
Saturday October 20th
Highmark Stadium
7 PM

By The Numbers
Form
L-W-D-D-W
GF: 7
GA: 5
Road Record
6-8-3
GF: 24
GA: 25
2018 Matchups
8/12 : 2-1 Riverhounds Win (@ Bethlehem)
9/7 : 4-1 Riverhounds Win
All Time Series
4-2-2
—
It's the match up a lot of us were hoping for and the one you have to feel the best about. Bethlehem is not a scary opponent and one of the few teams we've owned this season. In fact, despite having a fairly even record over the three years they've been around the Hounds have always gotten a positive result at home. Ignoring the final regular season standings, just based on our past matches the Hounds have to be favorites to get through to the second round for the first time in a long time.
Bethlehem has had a fairly average season this year. They went 6-6-5 in the first half, and barely improved upon it in the second half to 8-6-3. They generally beat the lower teams and had mixed results against the top half of the table. Despite the results Bethlehem finished the season 5th in goals scored in the Eastern Conference thanks to running up the score against bad teams. They've also finished 6th in goals allowed. When they lose, they don't lose by much. Bethlehem was a fairly chippy team in the regular season, giving up the second most fouls in the conference, averaging 13.5 a game. Those hacks at the opposing legs coincides with 59 yellows and 2 red cards over the 34 game season.
Players to watch: Ngalina I guess. Despite only playing in 23 games Ngalina leads the team in goals scored with 6. He's been a strong attacker for Bethlehem down the stretch. As a glorified 2 team Bethlehem rotates a lot of players in and out of the line up. Of the 35(!) players who've made an appearance this season, only 7 have played in more than 75% of their games. It's a bit of a toss up who will be on the roster this weekend, though the pool is fortunately a bit smaller thanks to the roster freeze. McGuire will probably between the pipes as their most experienced keeper, though they did play three different guys over the last three games of the season. McGuire was in net for the Hounds 2-1 win at Bethlehem, but not for the 4-1 drubbing in September. If it is McGuire he's given up 26 goals in 21 appearances this season.
—
Bethlehem has basically done just above the bare minimum required to get into the playoffs, and aren't exactly coming into them on fire. The Hounds are fortunate that an 8th place team ended up in 6th. If the Hounds can keep from getting bogged down in Bethlehem's physical play and avoid being chippy back, we should be sitting pretty come 9 PM on Saturday. Feels weird to be this confident going into a playoff match. Feels good man.
#UNLEASH