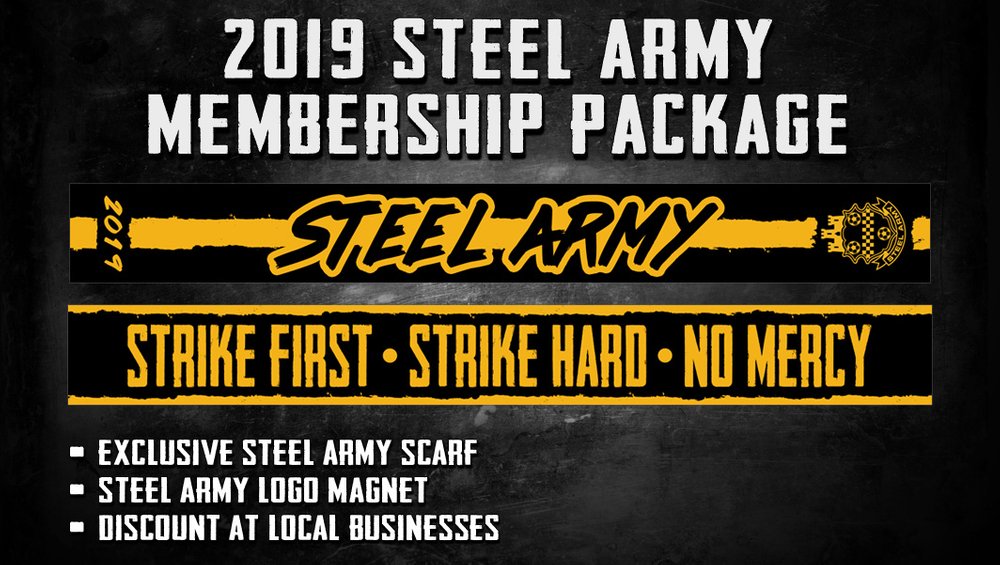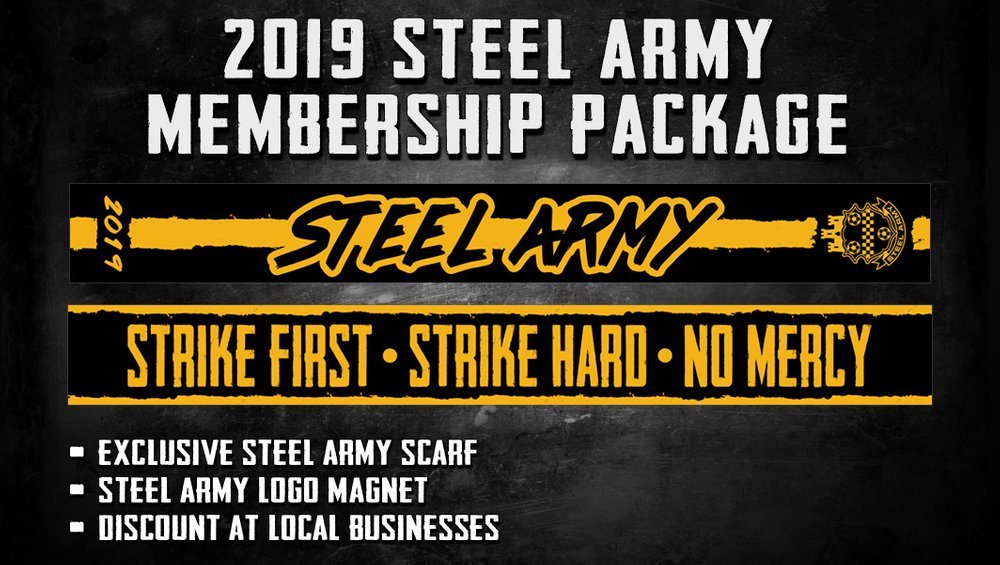 It's officially the holiday shopping season and what better gift is there than Steel Army swag! We're happy to announce our 2019 Membership Package is now available for pre-order! Give your loved ones the gift of the Steel Army this holiday season. As usual you're going to get a sweet scarf exclusive to 2019 members. Additionally we're going to throw in a magnet for good measure. All proceeds from the membership package helps us run this crazy group and funds things like tifo displays, flags and other game day equipment, and other things like away trips and parties. You don't ha e to be a Steel Army member to join us in the Paul Child Stand on gamedays, but we greatly appreciate everyone who signs on in an official capacity.
Membership packages are still the same price as previous years, $25 in person, $26 online.
In addition to our Membership Package we have several other new items available. We finally sold out of all of the bridge scarves last season so we have a new "generic" Steel Army scarf design available. Additionally to make sure you're fashionable in the summer months we have a new t-shirt and hat for you to rock. All these items can be found on our online store.
PLEASE NOTE everything is a pre-order at this time. Everything is off getting put together by the finest elves, but it'll be a while before everything is in. At the very latest these will be available for pick-up or to be shipped at our Annual General Meeting in February, but it could be earlier depending on when things arrive.
You don't have to give us all your money, but if you insist we won't complain.
#UNLEASH