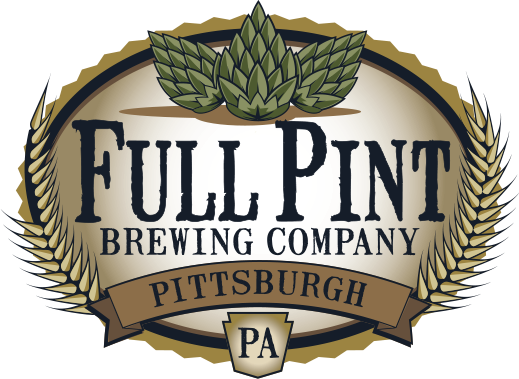 During the season ticket holder party on Saturday the Hounds introduced a new beer called Riverhounds Session Copper brewed by Full Pint Brewery. The beer will be available in the stadium (and possibly elsewhere) and will replace the Golden Hound. We got a chance to preview the brew at the party and we're already big fans.
Along with making a beer for the team we're also partnering with Full Pint to have a couple watch parties at the brewery in North Versailles. Since the South Side and most of Pittsburgh is preoccupied with St. Patrick's Day festivities on the 16th, what better time to hang out with our new friends than the season opener?
Join us at Full Pint Brewery in North Versailles this Saturday the 16th to cheer on the Hounds as they take on the Tampa Bay Rowdies to start the 2019 season. Kick off is at 7:30 pm, party starts at 6:30. The Riverhounds new beer will be available as well as Full Pint's other wonderful offerings. The brewery itself doesn't have food but a wood fire pizza food truck will be on site for anyone hungry. We'll also have some baked goods from Steel Army members.
The brewery is ADA accessible and young ones are welcome. For those of you without cars we'll try to organize some car pools on Discord.
We know North Versailles is a little bit of a drive compared to previous watch party locations, and a lot of you may already have plans due to the holiday. That said it's a great location (we've been) and the Full Pint crew are an awesome bunch. Once you've been there you'll definitely be back. This event will be a little low key since it's a bit last minute, but trust me we have some really awesome plans in the works for a future party at the brewery.
See yinz Saturday!
#UNLEASH