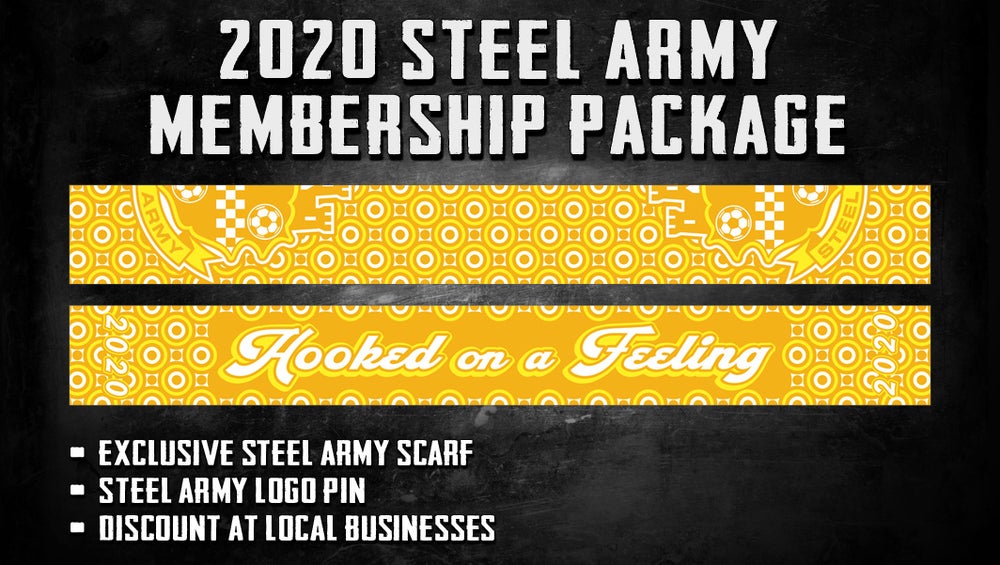 Hey Army!
Long time no speak. Last week we finally got our 2020 schedule, and today marks two months until the season kicks off. That means it's time to wake up from hibernation, shake off the rust, and get this hype train rolling!
If you didn't attend our holiday party in December, or missed the announcement on social media, let this be our formal announcement that the 2020 membership package is now on sale! We have another groovy scarf for you this year, plus an enamel pin to stick wherever you please (we are not responsible for where you stick the pin). As always membership packages are $25 in person, $26 online, and you can start picking them up or have them shipped to you after our annual general meeting in mid February.
New this year we have a gift certificate option if you want to gift a membership to an unsuspecting soul and need something to put in an envelope or box. Our new favorite member can then either pick up the membership at a later date or have it mailed.
After such a great season last year both for the Hounds and our membership we've ordered more scarfs than ever before! That said don't wait until August to pick one up. We never know when we're going to sell out, and when they're gone they're gone. Head on over to the online store to buy your membership package today, or stop by the merch table at our next event.
Check back soon for our announcement of our annual general meeting!
#UNLEASH