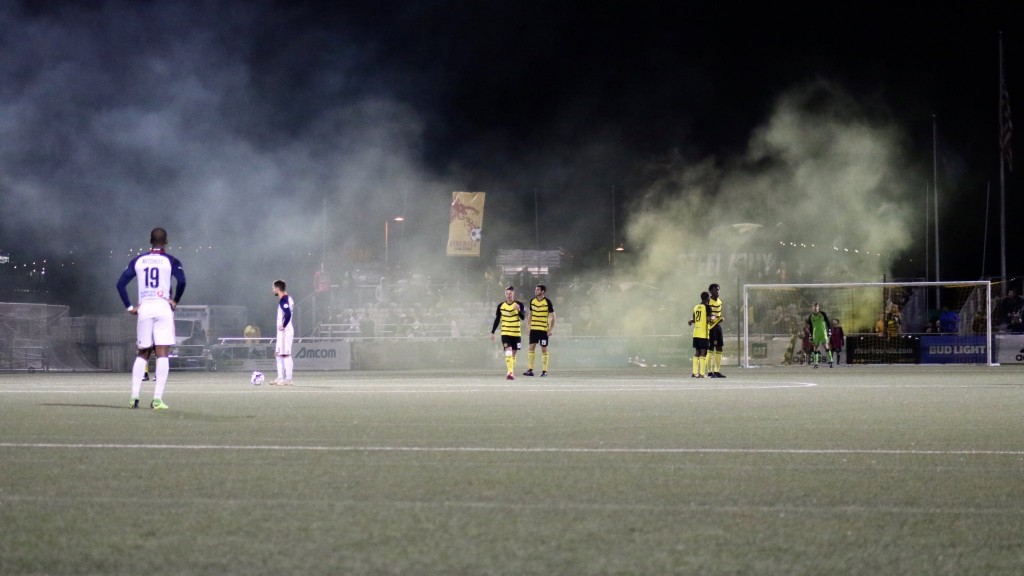 Woke up this morning feeling fine
I've got the Riverhounds on my mind
Lilley's got the boys playing the way they should
Oh yeah!
It wasn't pretty, it wasn't easy, but oh was it exciting. The Hounds put on a show Saturday night, taking down visiting Indy 3-2. Saturday's victory keeps them in the hunt for second place (Louisville also won), but equally as important it's one step closer to clinching a playoff spot.
Just like a couple weeks ago playing against Indy was a high scoring affair, but it took a half to get going. The first half didn't leave a lot to get excited about. The Hounds controlled play pretty well and had more dangerous chances than Indy, but weren't able to convert anything. The only thing really of note was seeing the distinct playing style of each side of the Hounds…