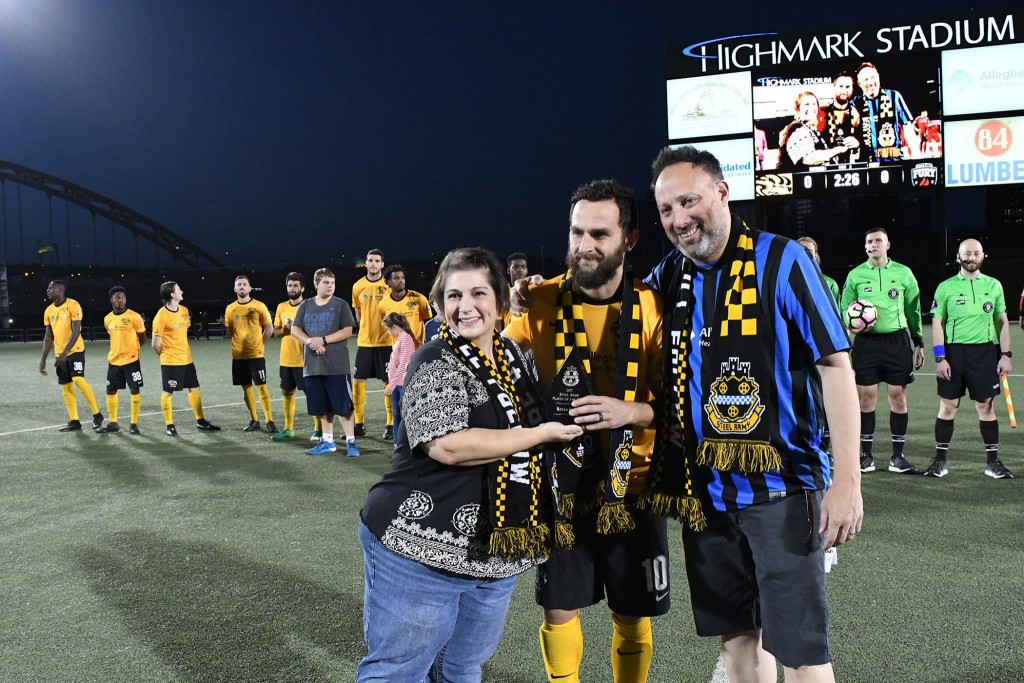 With the season over and the final whistle sounded, it's time to announce the results of our Player of the Year polls.
Steel Army Player of the Year – Kevin Kerr
If you were are the match on Saturday you already know this one. If you weren't it should come as no surprise that team captain Kevin Kerr took home the trophy this year. Despite Kerr being a long time Riverhound this is the first time he's been our Player of the Year. This season he was the anchor in the midfield with never ending grit and determination. Oh Captain my Captain! Congratulations to Kevin Kerr.
In addition to our overall Player of the Year we have individual position winners as well. We'd like to recognize the following players as our favorites in each area of the field.
Goalkeeper of the Year – Trey Mitchell…