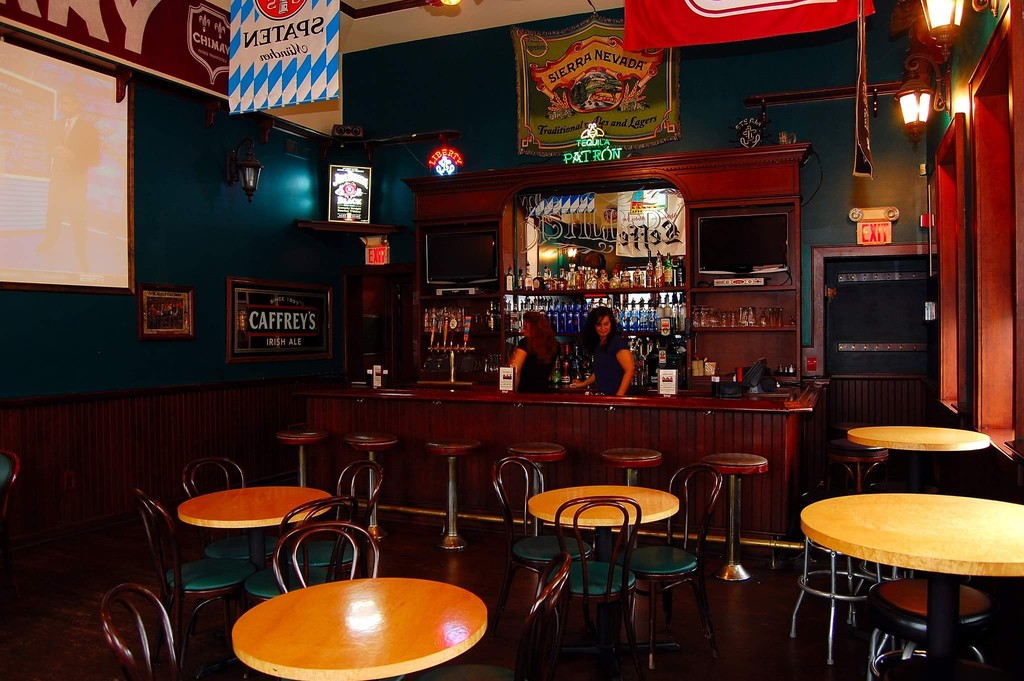 With the announced TV deal, watch parties for away games has become a whole lot easier to pull off. No longer do we need to worry about internet connections, smart TV's, and all that junk. We can just waltz into a bar, tell them to flip on the CW, and let the yelling commence. So what better way to take advantage of all of this than to kick the season off with a Steel Army watch party!
When: Saturday March 24th. Party starts at 5 pm. Kickoff at 6.
Where: Smokin' Joes in the South Side
Who: You!
We figured the upstairs room at Smokin' Joes (pictured above) would be a perfect location to kick the season off. We'll have the game on the projector and a private (cash) bar for drinks. They also have food if you're hungry.
Watch parties have petered out…