Tailgate & March
It wouldn't be a proper Pittsburgh sporting event without tailgating beforehand!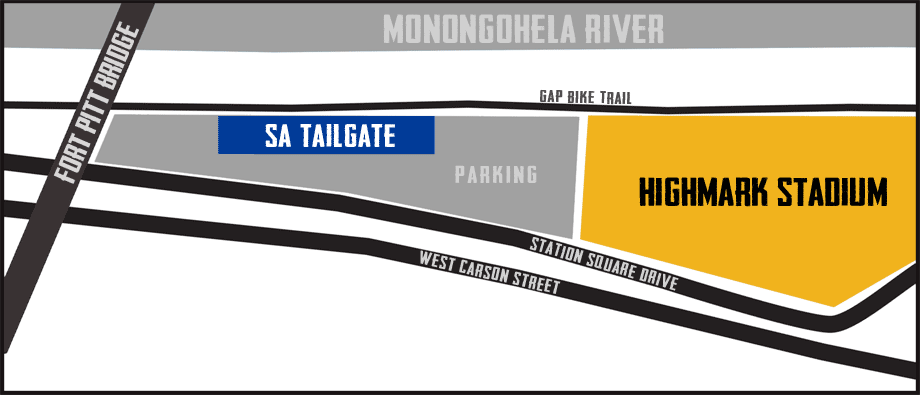 The Steel Army tailgate typically starts 3 hours before kickoff in the west lot between Highmark Stadium and the Fort Pitt Bridge. Look for us on the bike path side of the lot. All are welcome! The tailgate is BYOB and bring your own food — however, sharing is encouraged!
Please try to be responsible with what you bring and clean up any mess you may make.
For the most up-to-date information regarding our pre-match festivities, check out our events page on Facebook at Facebook.com/steelarmy