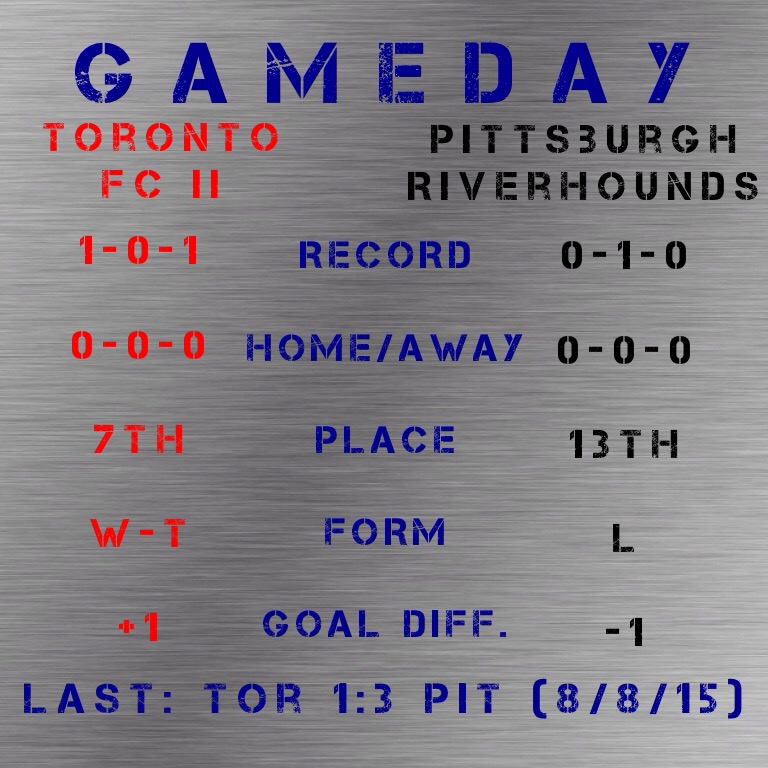 4PM – Ontario Soccer Centre
Moring Line Odd from Bet365
Toronto +120
Draw +240
Pittsburgh +188
After what seems like an eternity, the Hounds are back in action after last week's postponed match. The boys travel above the boarder (Remember: one case of beer per person when traveling) and face the Baby Reds of TFCII. Mark Steffens has a bit of a challenge on his hands with this being only the second competitive match his side will have played over the nine weeks that the team has been assembled since the beginning of training and pre-season. In contrast, Toronto picked up their first win of the campaign last weekend, during an all Canadian affair in Montreal.
Pittsburgh will be without captain Kevin Kerr, who is stuck in the states (or more accurately, would find it nearly impossible to get back into the US) as his green card application is being processed. It could be a similar story for Jamacian defender, Sergio Campbell, who may have visa issues of his own. If he has not traveled with the team, we're looking at a different back-four from the season opener, which is the last thing anyone wants to see happen. The Hounds may also be without Lebo Moloto, who suffered a set back with a hip flexor injury, which may preclude his involvement in the match. Who steps up to fill these two or three open sports, and how the team adapts to a different lineup, may hold the key to success or failure in Ontario.
For as miserable as the season opener was, the second half was a good run for the Hounds, who just happened to stuck playing against Rochester's 'bend but don't break' tactics. The Hounds will be the bigger, stronger side that needs to control the midfield the gets balls forward in step to whoever is playing in the advanced forward position. Likewise, giving Toronto space to players on the ball could prove disastrous.
In all, this is a nice test for the team early in the season. If you had to have a road game without your captain, after an off-week, early in a very choppy season, an MLS2 team that you've had the better of in the past isn't the worst option. Which new faces step and plant their flag as member of the club? Time to go out and do that damn thing.
#UNLEASH