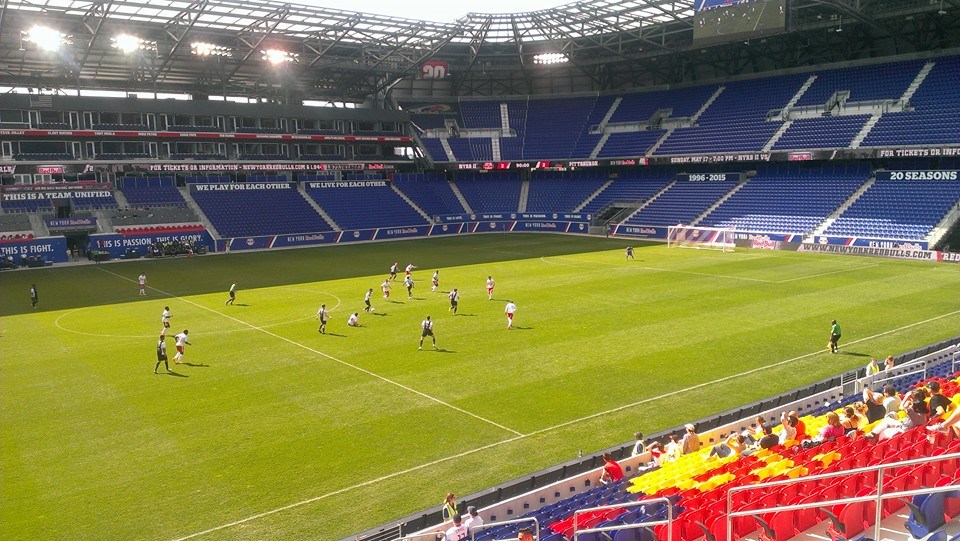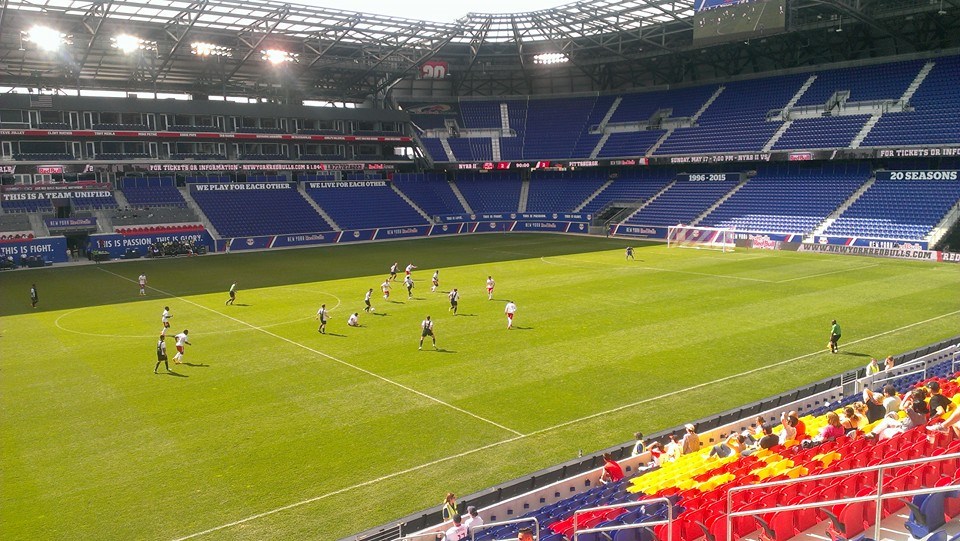 Opponent: New York Red Bulls II
Record: 3-1-2
Supporters: Empire Supporters Club, South Ward
So our boys come home tonight still looking for the first three points of the season, facing the team that ended their 2015 season in the New York Red Bulls II. So how are the Red Bulls doing this season and what are some things we should look at as we head in to the match.
The Red Bull reserves again look to be a strong side and should be contending for a playoff spot this year as they currently sit 4th in the Eastern Conference with 11 points. They lost their first match only recently on Sunday, falling 2-0 to the Charlotte Independence at home this past Sunday, which made their record 3-1-2. Some common opponent stat stuff time as we take a look at the decent results the Red Bulls have had, which unfortunately came on the road. Actually, so far they are undefeated on the road, winning in Louisville and Wilmington, which is impressive to say the least. Maybe these guys get up for games on the road because there are actually people there, something that usually isn't the case at Red Bull Arena, more on that later.
Leading the line so far for NYRBII is Brandon Allen with 3 goals and 1 assist, which is impressive considering this is Allen's first real professional season. He is a Red Bulls Academy product and is eventually looking to get to the MLS first team. Also keep an eye out for Derrick Etienne another homegrown player who is capable of finding the back of the net for New York.
The Red Bulls II seem to get very little support from the main groups for the MLS team, the Empire Supporters Club and the South Ward. This is judging from the crowds in previous years at Red Bull Arena. I don't think it has changed much tis year, going by their home results. I really should've talked to Wonjoon, an Army member and Red Bulls supporter, maybe next time.
In Army news there are talks of of a road trip to Cincinnati, I would love to make the trip, but my work schedule depends on what the Pens are gonna do(win). If by chance I am off Saturday, Ill be hitting the road, Cincy like a great atmosphere for a match and I am always up for an away day.
Im feeling positive heading in to the match, maybe Im crazy but the road trip has given me some hope. The Hounds also appear to be feeling good, loosening up this morning with a crossbar challenge, cheeky.
#UNLEASH