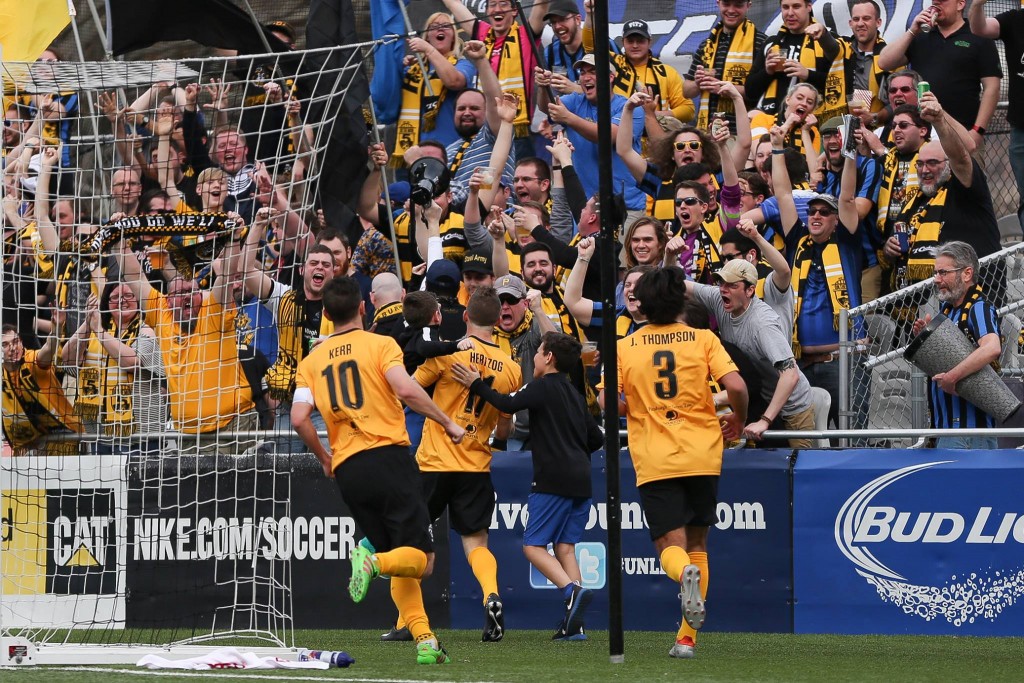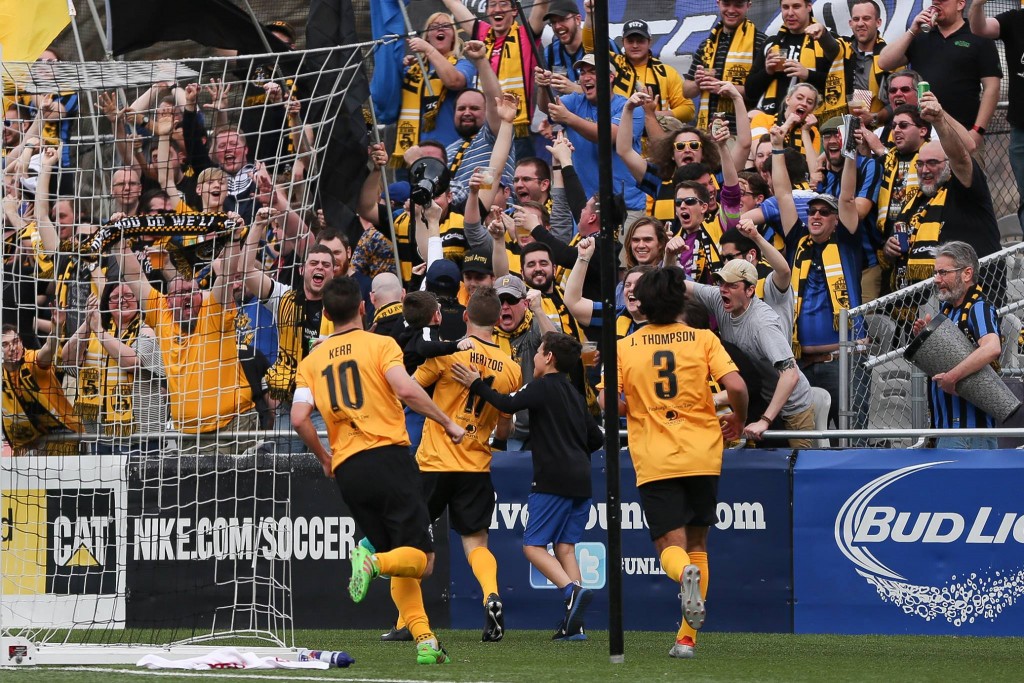 In Saturday's post when I talked about wanting the team to be competitive this match was exactly what I had in mind. Three times the Hounds found themselves down by a goal, and three times they came back to tie it up. At no point either did those tying goals seem like flukes or a stroke or luck. The Hounds looked very confident and very determined through out the match. They played with a swagger rarely seen last year. And Hertzog… we've never seen him play with that much hunger. He looked like he could be a force this year as long as he stays healthy. All that said things weren't perfect on Saturday. The defense is still shaky which I can only hope is due to that side of the ball coming together pretty late in the preseason. There was also some general early season sloppiness throughout. Still, and maybe my expectations were just that low, but I really liked what I saw out there. Even if they would've lost I would still be sitting here feeling pretty OK about it. Points against the defending league champions is always a plus. The Hounds getting a positive result and Cincinnati stumbling out of the gate makes next week's match up all the more interesting.
Also if you haven't checked out the new stats on the USL's site, do so. They're pretty great and long overdue.
What They're Saying
John Krysinsky – Pittsburgh Soccer Report
How many times a year ago after falling a goal behind would the Riverhounds lose fight and fail to come back?

Many times actually. Last season's team only scored equalizing goals in a couple games.

Not so much tonight. They responded each time with a consistent attack through the entire game. They didn't look like a team that was one of the poorest in producing goals and along with Hertzog's aforementioned confidence, the entire unit showed positive body language and played hard for 90 plus minutes.

This has to be a very good sign.
Matt Grubba – Pittsburgh Tribune Review
But despite taking a point in the standings from the defending champs, the postgame mood among the Riverhounds was one regretting missed chances and mistakes.

"It's a positive. Last year, not many games we went down and tied it up like that, but I think we need to win the game," Hertzog said.

"My emotions? I'm pretty upset," Balchan said. "I want to win. We're at home and expected to win the game.

"I think the guys worked hard. It's just the first game, so we'll continue to jell, continue to grow and hopefully get a win next week."
#UNLEASH