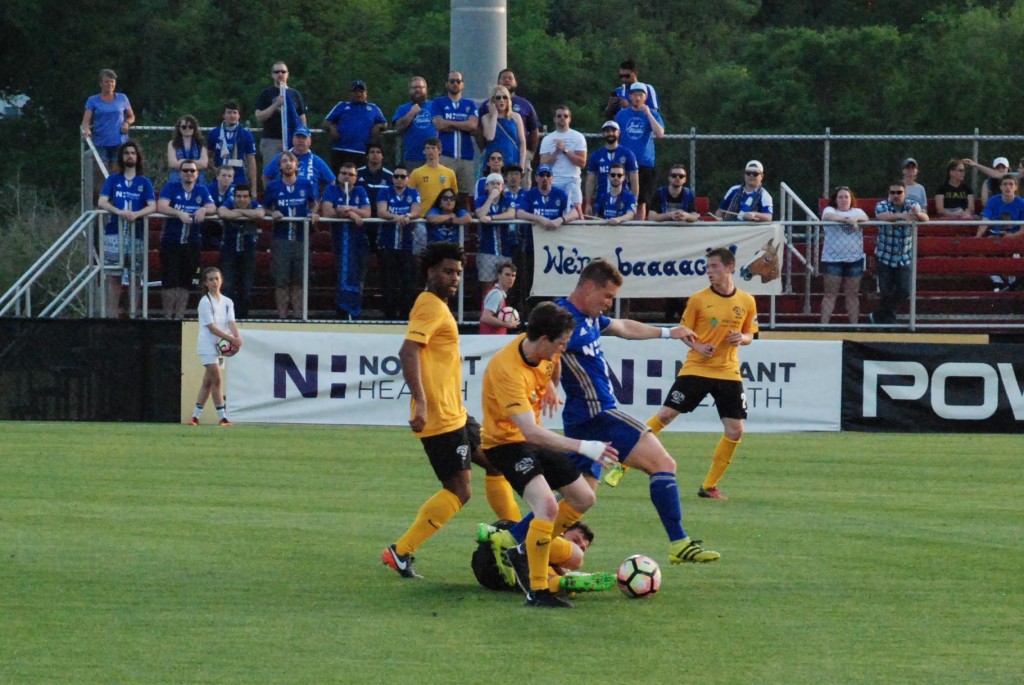 Road points are never bad points. That's probably the main take away from this match. After an exciting opening ten minutes the following 80 were a little ho-hum. Charlotte dominated the possession stat (70/30) thanks to some particularly defensive play by the Hounds, especially in the second half. Part of that is playing the counter attack. You're going to sit back more and wait for the other team to come to you. Part of it was undoubtedly tired legs. We've seen the Hounds struggle to keep up energy late into the game. Playing their third match in eight days put lead weights in their boots from the get go. Fortunately even with all their possession Charlotte wasn't able to do anything with it thanks to a strong performance by the Hounds D. It's a little too early to tell if that was a result of playing against a team that isn't really an offensive powerhouse, or if the back line is starting to solidify. Hopefully the latter.
Nice to see Danny Earls back on the field and as tenacious as ever. It's fitting he picked up a yellow in his first game back. Kay Banjo continues to be a force, once again putting it past the keeper early. If you take into account his games off the bench he always seems to be good for a quick strike either by capitalizing on the opposition's mistake or by surprising them with his speed. For all the talk of Hertzog, if Banjo keeps this pace he's going to steal all the thunder. It's pretty nice to have two big scoring threats.
Speaking of Hertzog ugh, buddy, you gotta make that pass at the end. A better touch and we would've had another late away goal to come home with three points. 5 points in the first five games is a step up from last year, but 7 would've been better.
Up Next
The Hounds have a full week's rest before they head to Richmond next Saturday. Richmond has been playing unusually poor this year. Points in both the USL and our next Old Guard Shield match aren't out of the question. Kick off is an earlier 5 pm.
#UNLEASH