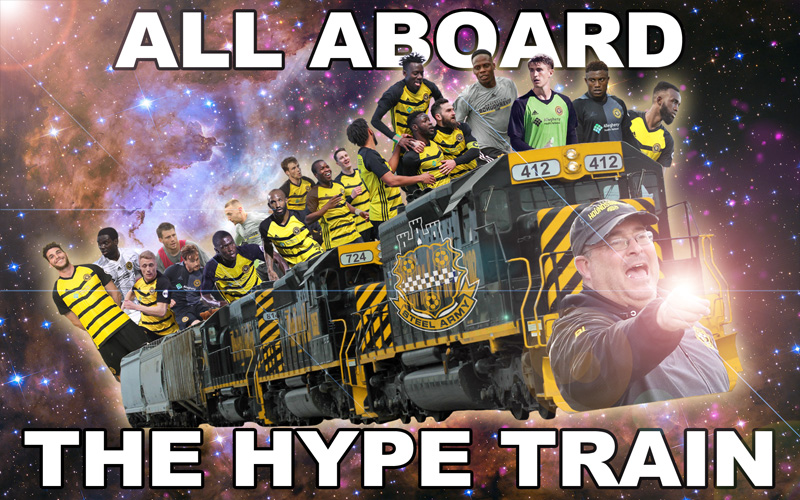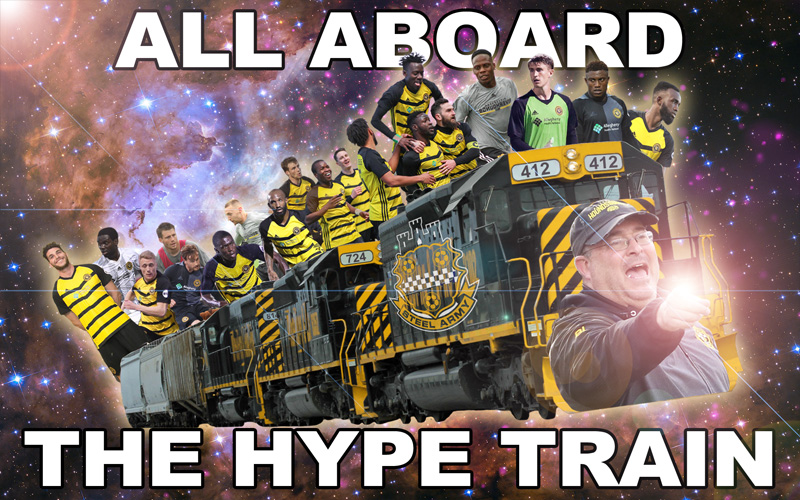 Two games. Six Points. No where to go but up. The Hounds head into another off week flying high and more importantly flying up the standings. In the five games since the last off week the Hounds have gone 4-0-1 with 7 goals for and impressively all clean sheets. We've reached the mid season hump and I think we can safely say this season is really happening.
July 4th was an amazingly weird, crazy long night. After many delays and shortly after the clock turned over to July 5th, the Hounds came out of their annual 4th of July game with three points. Thew whole night was bonkers and I didn't know what do with myself for a solid day afterwards other than walk around my house going "How about them Hounds!?" to no one in particular. Games with a lot of weirdness around the match often have some of that leak into the game. It wouldn't have surprised me if the stoppages kept the Hounds off their game and let one slip. Fortunately Lilley is Lilley and coaches the team better than that. Getting the goal before half time was all the Hounds needed to take care of business for the rest of the evening. The second in the 71st was just icing on the cake.
Notes
What a frickin laser from Francois. Glad to se him pick up a goal after all his recent chances.
Now I want to know who is the Riverhounds rock-paper-scissor champion.
I'm sure it would've been extremely distracting but it's a little bit of a bummer the game wasn't going on during the fireworks. Still, even without it there are a lot of great photos from last night.
Kerr with the beautifully floated header.
Props to everyone who stayed to the end.
Do we need to invest in some glow balls?
—
As if the 4th wasn't enough the Hounds drove the hype train across the boarder for what is probably their final match against Ottawa for the foreseeable future. The Hounds came out a little slow to start the early afternoon match and it looked like Ottawa might show up for once. It was fleeting though as about 10 minutes on there was no question the Hounds were going to come home with anything less than three points. The boys looked calm, cool, and collected while exerting their will against the lowly Canadians. Ottawa's color guy was gushing so much about the Hounds I started to think he was looking to marry for a green card. Once again a first half goal was all the Hounds needed to see things out with the famous Lilley special. Boy is it much more fun to be on this side of the ball than when we had to play against Rochester.
Notes
All business
Some great counter attacks by the Hounds in this one
Almost a disaster goal against on what looked like a miscommunication between Lynd and the back line
Luhban with a sneaky shot
Hopefully Parkes is ok
—
We're officially at the halfway mark and the Hounds have exceeded all our expectations. We're sitting pretty in second place and are starting to put some distance between us and the teams below us (9 points ahead of 8th at the moment). At this point I think we can officially move past the target of just a playoff spot to targeting first in the East. Crazy right? As a long time Hounds supporter I have no idea what to do with myself in this situation (in the best ways possible). I can't even bring myself to shit talk other supporters because I don't know what to do! All season some of us have been waiting for the shoe to drop, but it's not happening. This season is for real. Unless something absolutely catastrophic happens, knock on wood, this hype train is bound for glory.
#UNLEASH