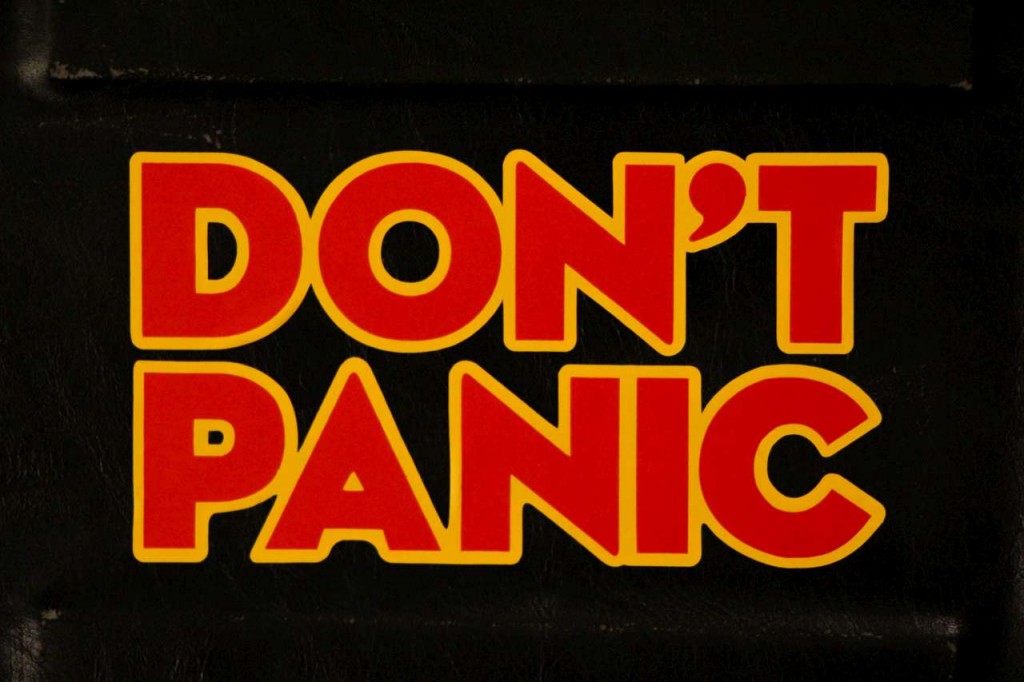 You know, I had a long post written up that as it went on I started to freak myself out more and more about this two game losing skid. But you know what? I'm not going to let myself fall back to the pessimistic mood from years past. To take a line from the good old Hitchhiker's Guide to the Galaxy- Don't Panic. Yes we've lost two in a row, yes there has been uncharacteristic late defensive lapses, and yes the striker position suddenly has a big question mark (especially around one Romeo Parkes). But all that said, does anyone really think this slide will continue? That this coaching staff with these players won't be able to make a course correction? I don't think so. I can not, I will not, believe this team is going to Same Ol Hounds it up. Earlier in the season I said the points we were picking up against bottom feeders like TFC2 we're going to come in handy later on if the Hounds stumble to better teams. Well here we go. That buffer has stopped a major tumble in the standings. Now it's up to the guys on the pitch to stop the bleeding and get the hype train back on track.
Notes
More of the second half, less of the first please.
For not having a lot of play time this season Banjo was looking pretty good and had some shots that maybe with a little less rust would've gone in.
It's criminal that Greenspan can't seem to head a ball into the net. Tallest guy in the box on corners.
Francois only scores stunning goals.
Yikes what's going on with Parkes? Lilley's been tough on him all season but things sure took a sharp turn for the worse this weekend.
—
The Hounds don't have much time to think about it as they come home for a mid week match up against Old Guard Shield rival Richmond. Kick off is at 7pm. Tailgate starts when you can duck the boss.
#UNLEASH