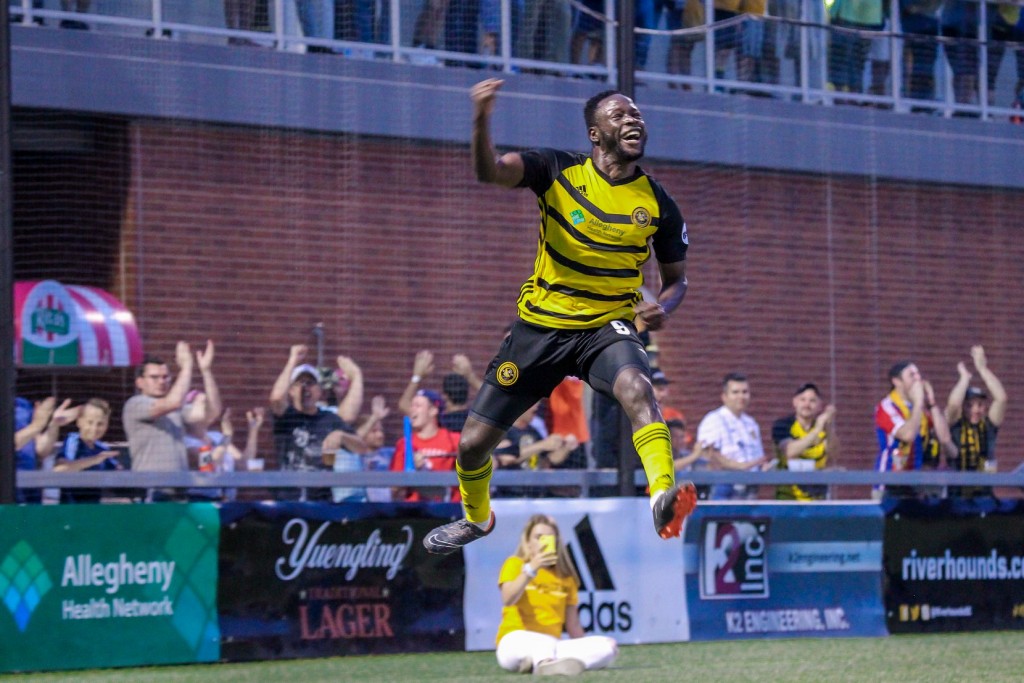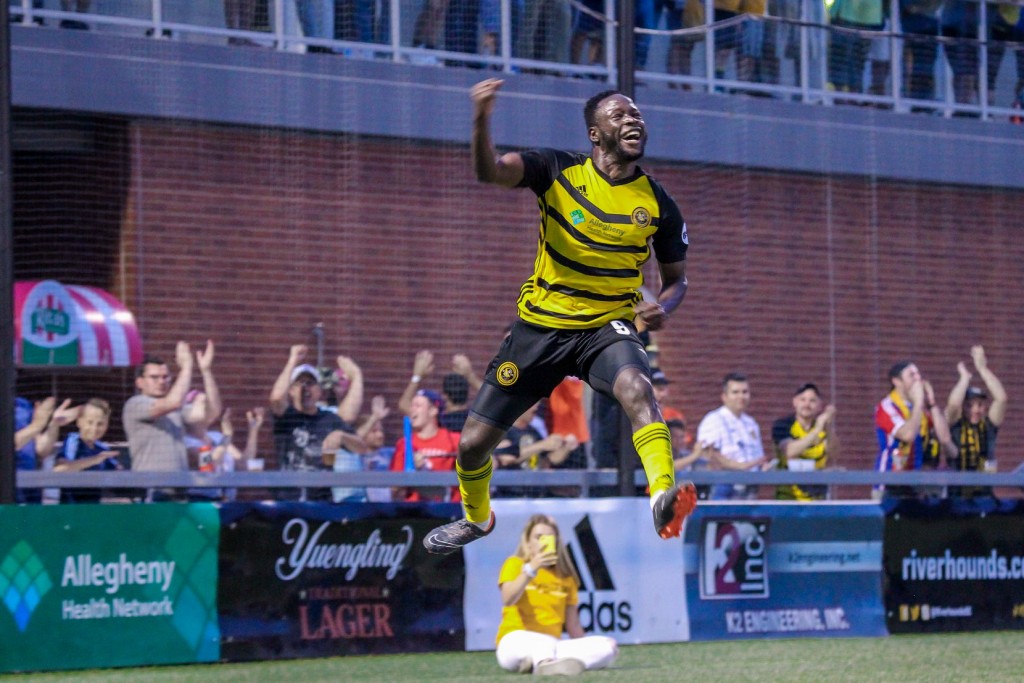 There's no better way to get the hype train back on track than a cool six points. After losing two in a row the Hounds have come back this week with two victories in a row. It may have been against bottom of the table teams, and it may not always have been pretty, but wins are wins and points are points. After last week the Hounds jump back up to second place and the hunt for Cincinnati is back on.
With three games within a week Lilley took the opportunity to give the depth guys some quality time on the pitch. Notable veterans Kerr and Greenspan started Wednesday match on the bench, making way for guys we haven't seen much of such as Lubahn and Franke. You would think switching around the roster would bring out some rust and lesser play, but to a testament of the players and coaching staff the Hounds didn't miss a beat. In fact they friggin dominated the Richmond game, maybe letting off some frustration from the previous losses. Richmond never stood a chance. Brett had another multi-goal game, his first scores in a while, and even Fitzpatrick, in his first appearance of the season, got in on the action. A 3-0 beat down of an Old Guard Shield rival was just what we needed.
On Saturday even though we played a worse team and even though we got a win it wasn't as pretty as Wednesday. We saw a more familiar line up with the vets back in, though Franke did earn himself a second start. Maybe it was due to it being the 3rd matchup against Toronto FC 2, or maybe because they came to play a week after their first victory of the season, but the Baby Reds made it tough for the Hounds. Toronto came out firing to start the game, but even after the Hounds took control back they didn't get a lot of good cracks at the goal. It took a late touch from Brett to put one in after a beautiful setup from Adewole and Francois. Toronto wouldn't go quietly though and butts were clenched when it looked like there would be another late goal for the bad guys. Lynd showed he wants that golden glove more than Toronto wanted a second win and came up big to push aside a dangerous header off of the free kick. Not a pretty win, but a win nonetheless.
The Hounds hope to ride the momentum into Bethlehem next Sunday when they take on another team that beat down Richmond 3-0. Kickoff is at 5 since the Steel still can't afford lights. It's another watch party match so come on down to Smokin Joes for some late Sunday fun. Party starts at 4.
Notes
Brett and Lynd are having career seasons and making the local schools proud.
Is Franke the best kept secret on the squad? Even though he didn't pick up a goal or assist, he sure made his presence known over the last two games.
I don't think this is the first time this season Dover surprised everyone with a rocket from distance. One of these days it'll go in.
Francois really took over the midfield this week and gave both opponents fits.
Pretty sure Greenspan got a yellow on Saturday for just being taller than everyone else.
Banjo has looked pretty decent filling in for Parkes. Would love to see him get a goal.
The Hounds got 3 yellows in both games this week. A bit out of character for this team.
#UNLEASH