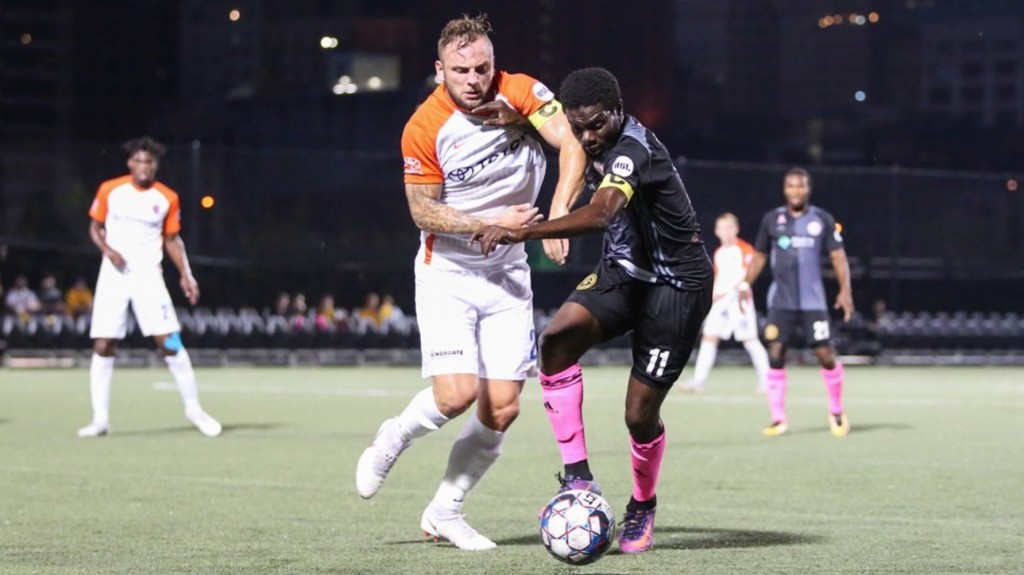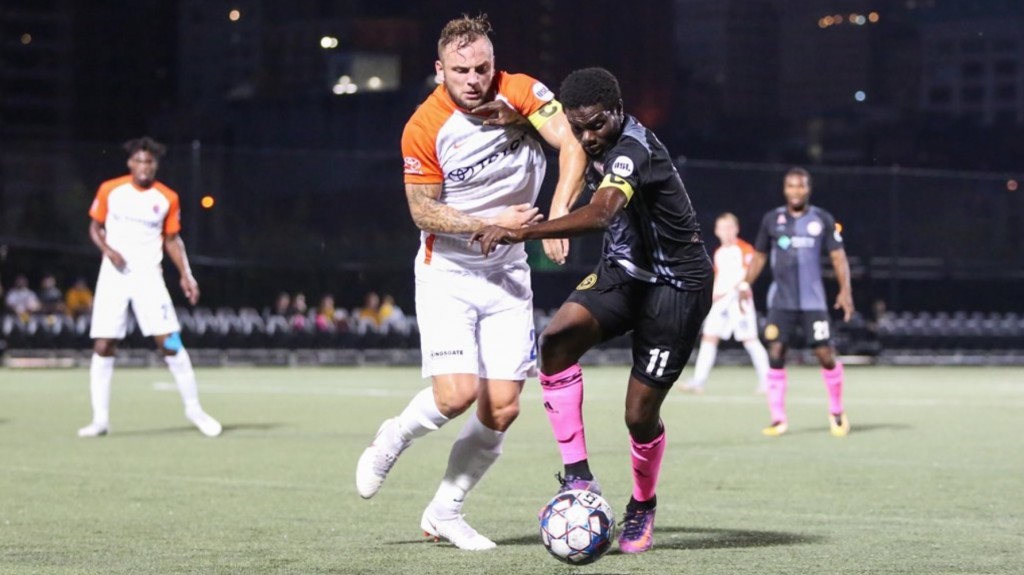 In the third and final matchup of the regular season the Hounds and Cincy played a chess match to a perfect stalemate on Saturday. Fresh off of securing a home playoff game the Hounds were looking to keep the momentum going, and I suppose they did with a draw even if it wasn't the most satisfying. Lilley came out with an attack heavy starting line up showing that he wants to keep the pedal to the floor going into the post season. For much of the match it seemed to work. The Hounds controlled the game well and kept Cincy in check. The attack looked dangerous and tallied a whopping 18 shots over the course of the game. But almost as expected at this point the finishing left something to be desired. Only 4 of the 18 shots were on target and weren't particularly troublesome for Cincy's keeper. We know the Hounds can run up the score, but Saturday just wasn't that sort of night. Cincy's lack of output was more understandable. Having locked up the number one spot they don't really have anything to play for now and used the opportunity to give some of their depth guys a chance. With that you'd hope the Hounds could come away with a victory, but Cincy showed they're first overall for a reason.
Even if the finishing is worrisome a draw against the top team is still a positive result, and it keeps us in the hunt for second place. Saturday was the last time we'll see Cincinnati in the USL regular season and it's a bit of a bummer we've never been able to defeat them in their three year history. At least we know they have another first round exit from the playoffs coming up so we won't have to suffer playing them in the conference finals.
Turning out attention to the other teams, Charleston lost on Sunday which keeps them out of reach of passing us in third. Louisville has a two point lead for second place, and two matches against teams fighting to keep their playoff spots. A second home playoff game would be pretty great so here's to hoping Louisville slips up. That said have to take care of our business first, and that starts Wednesday night when the Hounds head down to Atlanta. Kickoff is at 7.
#UNLEASH