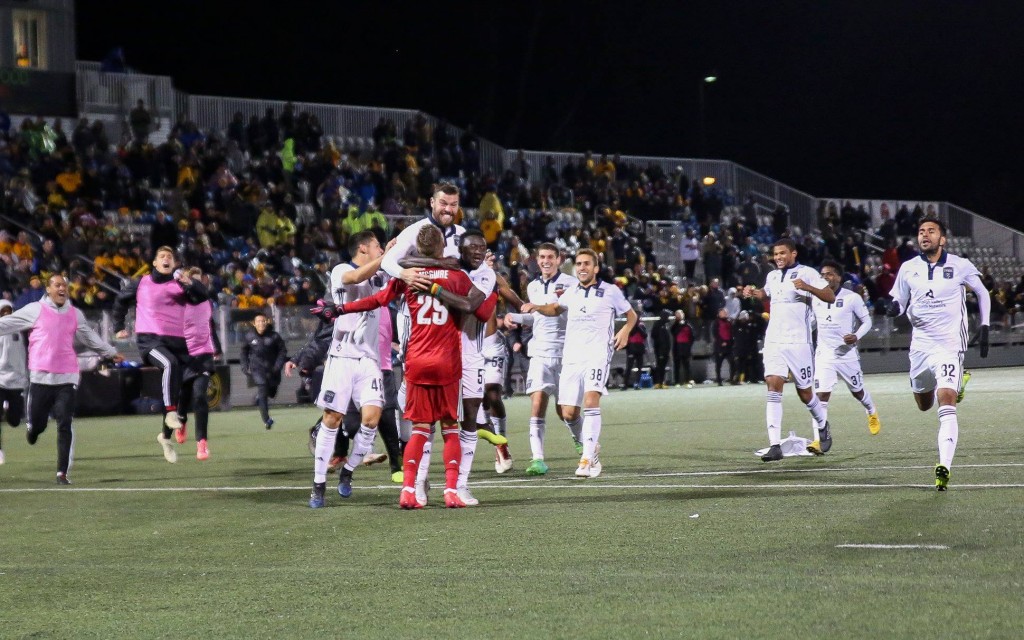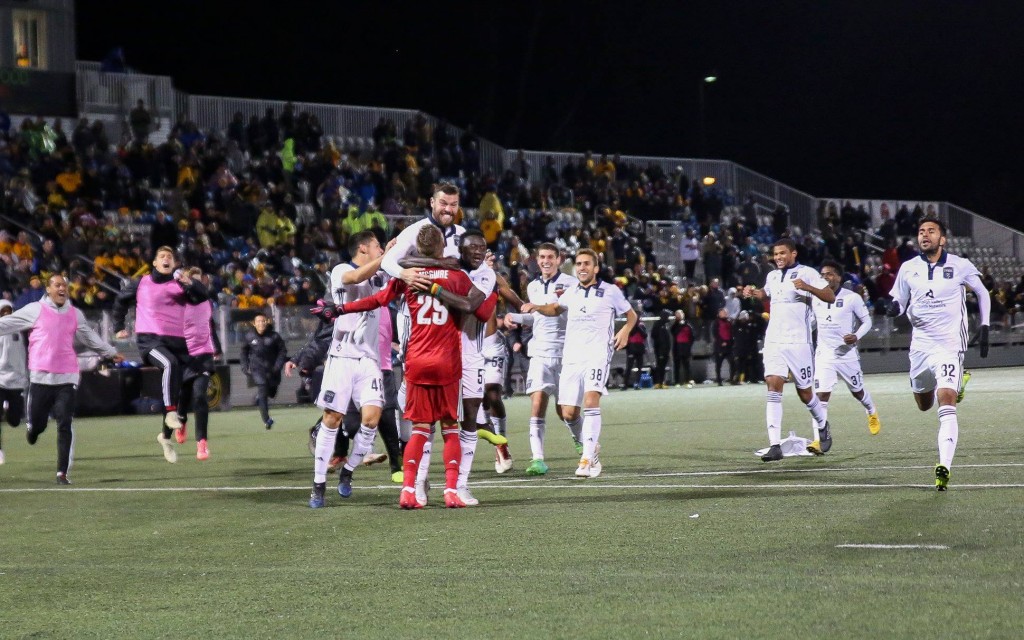 Well crap. After a week of hype and more confidence than we've ever had everything has come crashing down. The Hounds have been knocked out of the playoffs on penalties by Bethlehem. It's an incredibly rough ending to a a amazing season, but such is the nature of the beast.
After the final whistle I didn't find myself angry like a loss sometimes makes me feel. Instead I was mostly just numb, and not just because of the weather. Nobody wanted this to go to penalty kicks. The Hounds have been abysmal at them all season along with set pieces in general. It seemed like we would avoid it with Roberts extra time goal, but it wasn't to be. The ghost of losing leads doesn't stop at 90 minutes. When the clock hit 120 I braced myself for the worse, and once Lee pushed it wide the only thing that ran through my mind was "Yup".
Even though I felt numb to the result it doesn't mean it didn't hurt. Maybe not readily apparent, but the hurt is there. It hurts to lose. It hurts to see the crowd we've dreamed of for years go home joyless. It hurts to have one of if not the best season in club history abruptly end. It hurts to give up the lead not once but twice. It hurts to have this happen at the hands of pissant teenagers. It hurts to have the now most hated man in Riverhounds fandom shush the crowd. It all just hurts.
Much like grieving everyone will handle a loss like this in their own way. I commend those who were able to be a little chipper about it all on Sunday. I'm not really feeling it this soon, but I know eventually I'll come around. We will all come around because we're the idiots who goes to games when it's 40 degrees and raining, and the idiots who love the team win or lose (or draw being soccer and all).
Despite the ending of the 2018 season, if you turn your head just a little bit you can see the light on the horizon of 2019. This year we caught a glimpse of what could be and what is yet to come. We know a strong foundation has been poured for the future of this club. Everyone who braved the elements on Saturday showed their support for where this is going. Saturday night can become the norm instead of the exception, but to do so we need everyone back and ready to go in a little over 140 days. So take some time, process the loss, and enjoy the break. Come March we'll pick up where we left off and show the Eastern Conference this was not a flash in the pan, and that everywhere we go everyone will know we're the Riverhounds. The drums in the Paul Child stand will be waiting for you.
#UNLEASH