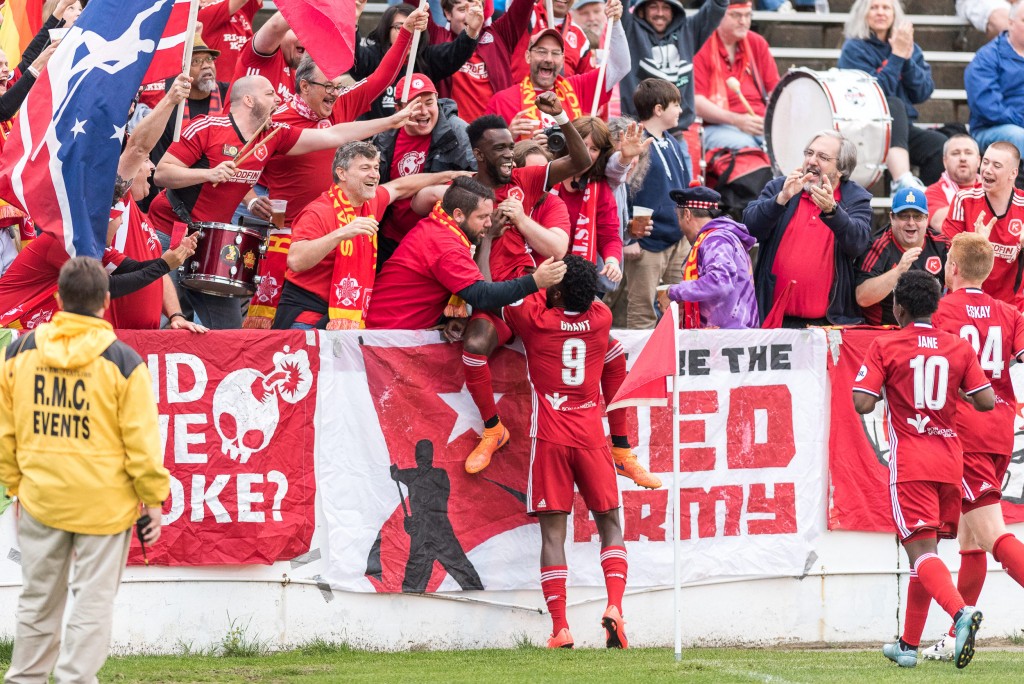 The Hounds are on the road for the third Saturday in a row as they travel south again to Richmond to face the Kickers.
The Kickers are struggling at 1-3-0, following three consecutive 1 nil losses to NYRB, Louisville and Ottawa following Richmond's opening night win over Harrisburg.
They currently sit in 14th place in the East and only Charlotte sit below them in the standings with fewer points. The loss last Saturday to Ottawa was especially brutal for Kickers supporters as they controlled the majority of the match but could not find the back of the net. A frustrating home performance is something we all can relate to.
Making it worse was the goal they conceded for the winner, a half field effort from Steeven Dos Santos, catching the Kickers keepers sleeping a little…