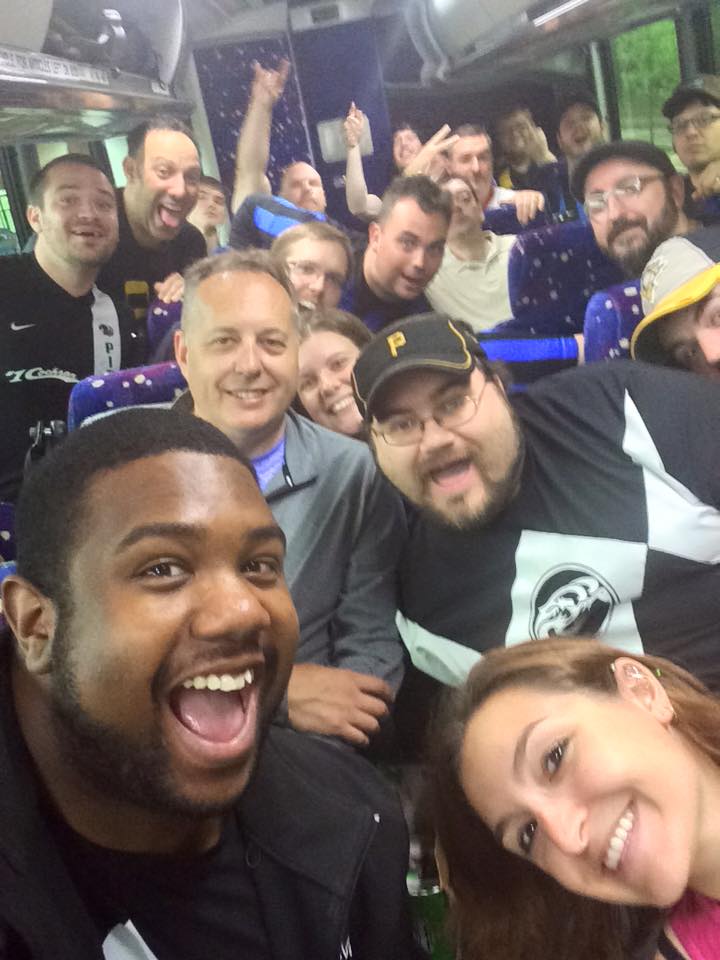 The rumors started swirling around last last week, and the confirmation came Monday morning; Richard Nightingale has stepped down as team president.
While there are conflicting reports surrounding his exit, we're of the firm belief, after speaking to multiple sources, the Richard left on his own accord to pursue another opportunity and to rejoin his family who had not made the trek with him to Pittsburgh, from Oregon.
Richard reached out to our President, Maria Petrillo, last night to say his goodbyes and thanked the Army for a fun and memorial season and wished us all the best in the future.
We would like to take this moment to thank Richard for a fantastic season that saw a change in how the club worked with the Army and the entire Pittsburgh soccer community to help bring everyone closer together. He did a lot in his short time in change, and we hope his work has laid the foundation for a better future for everyone who loves this team and this sport in the Steel City. We wish Richard all the best in his future endeavors. If his travels ever find him back at Highmark Stadium for a match, we can't wait to buy him a round or four.
We now call on the club to be up to the challenge to find someone to fill these big shoes. Someone that can seamlessly carry the positive momentum that built up over the past season while add his/her own mark to push everyone together and further along.
It must be said that we are very disappointed that the club has yet to put out a statement regarding this vacancy and hope that it is not a sign of things to come in the post-Nightingale era. Please don't let these things start popping up, no one wants to waste the great year we've all enjoyed together.
#UNLEASH