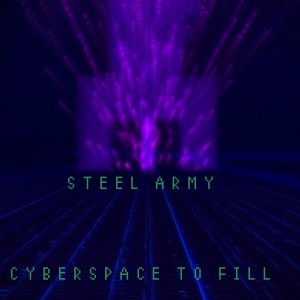 With two months now between us and the end of the 2015 Riverhounds season, we'll take a look back and try to honestly evaluate three things that were done right and went wrong off-the-pitch in the last campaign. As this is off-season filler we'll be stretching this out as long as possible by breaking this down into six parts. Enjoy… or not.
What USL Did Right – 11/28
What USL Did Wrong – 12/5
What the Riverhounds Did Right – 12/12
What the Riverhounds Did Wrong – 12/19
What the Steel Army Did Right – 1/2
What the Steel Army Did Wrong – 1/9
So, if the list above and title of the article did clue you in, we'll examine three things we feel the league, USL, did right in the 2015 season. As with all these lists, it'll have very little or nothing to do with what happened on the field. Rather, let's look at things that were completely controllable, that were well (or poorly) handled.
1. SCHEDULING
In the 2014 season and prior, one of the biggest complaints from fans, players, coaches, and basically anyone else that didn't have to foot the bill for team away trips, was the scheduling. There were games played on back-to-back nights, or with only one day off. This forced coaches to make harsh decisions about who was getting a night off during critical games during the stretch run of the season. Finally, in 2015 the league (and team owners) decided that with the advent of conference play (and a reduction in airline travel) that the need for games being played on top of each other was gone. In turn, more game were being held on Saturday nights which led to a better atmosphere in the stadiums. For comparison, in 2014 the Riverhounds played twice in back-to-back situations and five times they had league games less than four days apart. That never happened in 2015. Not once. In fact, the Hounds only had two mid-week (Monday-Thursday) fixtures in 2015. Once in Montreal as part of a Canadian swing and the home finale against Rochester. the fans liked it, the players (and their bodies) liked it, and it's probably a safe bet to say the coaching staffs liked it.
2. IMMEDIATE SUSPENSIONS
The point plays directly off the last point. Prior to 2015, if a player was set to serve a suspension, it didn't take effect until the following week. The though process was that with some many multi-game road trips taking place around the league, a player could pick up a fifth yellow card on Friday, with another road game on Sunday. The team would very likely be forced to play that second game with a short bench, with only a limited squad traveling (because, money). While this seemed like a fair gesture on the league's part, there is a story that would come out that a team would sit out a player in the next game (thinking he's serving the suspension) only to find out that he wasn't suspended and would still have to sit out the following week. Worse yet, the team, thinking the suspension had been served, would play the individual the following week and then get hit with a point(s) reduction for fielding an ineligible player. In 2015, the league decided to act a professional league, with all suspensions being served immediately. Less confusion for the clubs, players, and fans.
3. RE-BRANDING
You know how you can tell if a show/person/movie is NOT going to be crazy and irreverent? If they tell you how crazy and irreverent they are. Actions speak louder than words, and if you have to tell me your something as opposed to actually doing it, then you're probably failing miserably at your intended goal. Same can be said by having 'PRO' in your league name. If you have to tell us your professional, its probably making up for not being run in a very professional manner. Dropping the 'PRO' from the league name, and all the other branding changes that came along with it, was a fantastic move by the league. The website and marketing feels more professional, without having to explicitly tell us its professional.
But, as we'll dive into next week, the league still has large strides to make if they want to be taken more seriously as a professional league. We'll name three things that league is getting wrong, and needs to fix, as the not-always-parallel goals of MLS2 teams and independent clubs put the league at a crossroads.
#UNLEASH the off-season filler