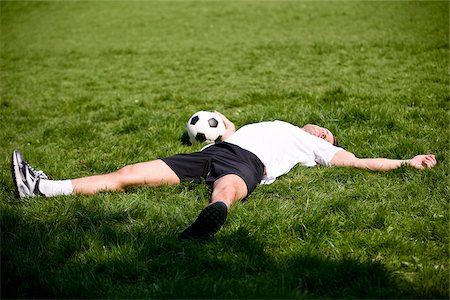 It only took 8 minutes for things to come crashing down on Sunday afternoon. Maybe the early start time or the different day of the week caused the Hounds to come out flat. Whatever the reason, a pair of early defensive mistakes had the Hounds playing catch up for 80 minutes. Despite Hertzog's continuing his recent good run of form, his valiant efforts proved all for naught with the Hounds ultimately falling 3-2.
For a while there the Hounds were getting hot at the right time of the season. Unfortunately they've really stumbled through September, going 0-2-2 thus far. The teams around them in the standings, including Bethlehem, have been fairing a little better. The Eastern Conference standings are finally starting to stretch out, and with that loss the Hounds now sit in 11th and are 3 points out of 8th (occupied by Bethlehem). We knew going into the last two games they would be big ones and possibly season defining. They're even more so in hindsight. None more so than the two points dropped against Rochester the other week.
Still, all is not lost. While the Hounds may not have as firm of a grasp on their destiny as we may like, they're still not out of it. Most chatter by journalists feel the Hounds need to go 2-0-1 in the last three to make it into the playoffs. I'd lean towards having to win out. Either way another loss pretty much sticks a knife in it.
The Hounds face off against NYRBII, Rochester, and Ottawa in that order. Of the three Ottawa is probably a lock for a win. The Fury haven't won a game in 8 matches and by the last game will more than likely have nothing to play for. The Hounds will want to end the season on a high note, at home, no matter what their playoff chances are. That leaves Rochester and NYRBII. Rochester is another home game and as we saw the other week the Hounds can beat them as long as they play a full 90. Since that heart-breaking draw, Rochester has lost 2 games to Louisville and Richmond. Not very scary. Again, second to last home game, the Hounds wanting to end the season strong… I'm feeling good about that game too. That leaves NYRBII this coming Saturday. The baby bulls are basically a coin flip this season as their 11-12-5 record shows. We haven't seen them since the season opener in March, and as an MLS II team who knows what they're like six months later. I'm not as confident in this match as the others to predict it, but I just have to keep in mind a draw still isn't the end of the world.
2-0-1 is what the Hounds need. Am I setting myself up for heartbreak thinking the Hounds can do it? Probably. But I'm a supporter damn it. Hope is what we do. No matter what happens, it's going to be edge of your seat squeaky bum time for 270 more minutes.
Tifo painting reminder
Hey you. Don't forget we're painting out big ass last game tifo this Saturday and Sunday. WE NEED ALL THE HELP WE CAN GET! Painting starts bright and early at 9 AM. See the tifo post for all the details.
Player of the year reminder
Hey you, again. While we're talking about not forgetting, don't forget the Steel Army Player of the Year polls are open. If you're a Steel Army member head over to the Speakeasy for the link. If you need help getting to it let us know. Polls are open for two more weeks. Rock the vote Army!
#UNLEASH