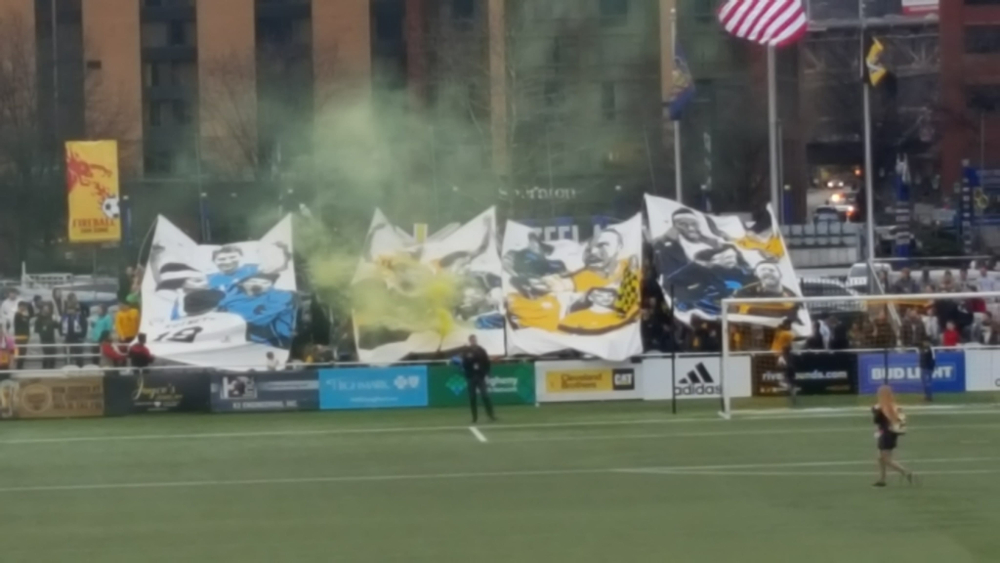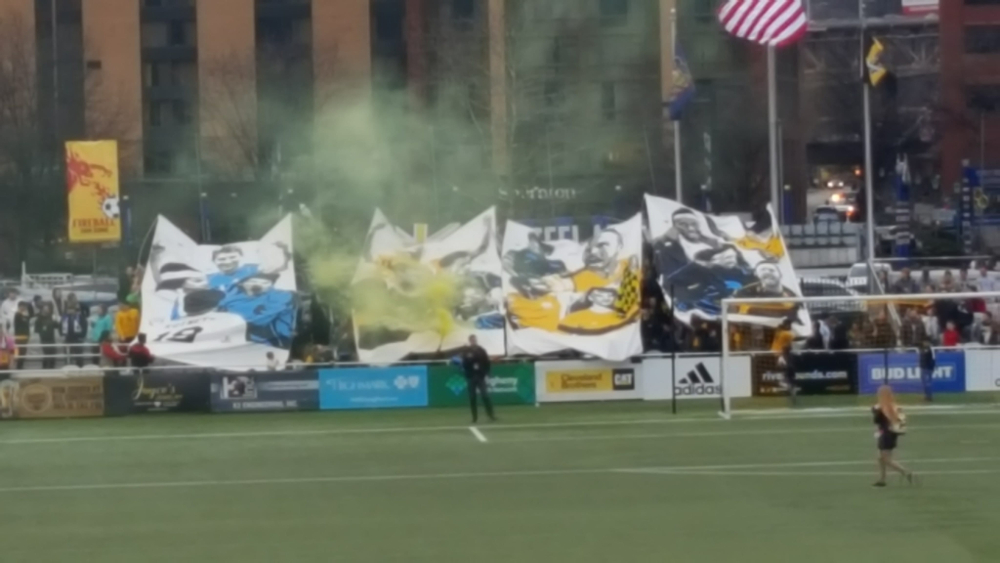 Well, we're not losing…
Once again the Hounds attacked looked really dangerous for stretches of the match. When it was on they were swarming he defense. Guys making overlapping runs, passes into open space, and deft touches when things were tight. I think I've seen more back passes in the last two weeks than I've seen in the last two years. Lilley's system is way wider than we've seen in recent years which is really opening things up. Unfortunately this edge of your seat soccer doesn't seem to last. We get it for about 15 of a 90 minute match. It was disappointing to see in the second half the attack slip back to the old low success long ball up to the striker and hope for the best. But even if the "good" attack phase is going to be short, it can still work and lead to wins as long as the Hounds can capitalize on it.
They can look dangerous all they want but it's all for nothing if they can't finish. These first two matches could've easily been exciting 2-0 instead of restless nil nils. You can definitely see the potential, though that probably makes it even more frustrating. That said I think it's a little early for some of the groans coming out of the Paul Child Stand. Unlike past years we are getting some good shots on net and our defense has been rock solid. If we were leaking goals left and right it would all feel a little more desperate. However if our opponents can't even get a whiff of our goal, it allows the offense to figure things out with a little less pressure. It's only a matter of time before the dam breaks on the other side of the field and the Hounds start racking up the goals. We just have to keep reminding ourselves it's only game 2 of 34. Plus we play TFC2 next week. Beating up on them always makes things better.
—
If we can take a minute to toot our own horn, that blurry photo at the top of the post is our home opener tifo this year. 2018 marks out 10 year, 11th season anniversary of the Steel Army. To celebrate we thought we'd honor some of our favorite players and the passion they've shown over the years. Despite the ups and downs of supporting the team, the guys giving it their all on the field is what it's all about. We also thought it would be fun to try something stupid big (for us). If you want to take a look at the design you can click here. If you can name all the players, congrats! You've been around here way too long. We don't always get good shots of our tifo's, but in the end it's for the guys on the field and not the folks at home. All the more reason to come to games or help us paint these suckers. The next one we do will probably be for the 4th of July game.
Notes:
Rough night for Parkes. He's got the skills but seems like he gotten into his own head. A frustrated Parkes isn't going to do the Hounds much good. Hopefully he can get his confidence back soon. Finding the back of the net can be a good boost.
Watching Jackie Moon, I mean Tom Heinemann, try to start shit with Greenspan was hilarious. No one is intimidating next to mean Joe.
It's going to be fun watching Francois all season.
Adewole sure is stepping up in his second year. He's been a pleasant surprise so far and turning out to be just as dependable as Greenspan.
Forbes is a real heads up player. He tried to catch Harrisburg off guard a couple times. Almost worked too.
—
Hey you! We're going to Richmond in two months! More importantly we need to make a go / no-go call in less than 30 days. Get your butts moving and sign up today!
#UNLEASH