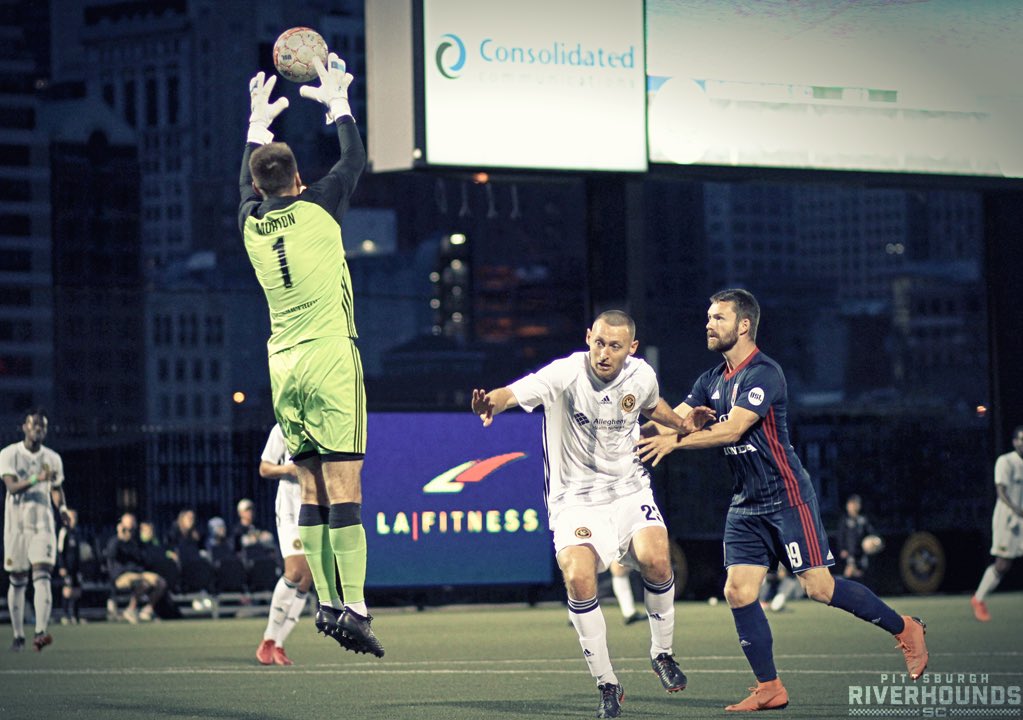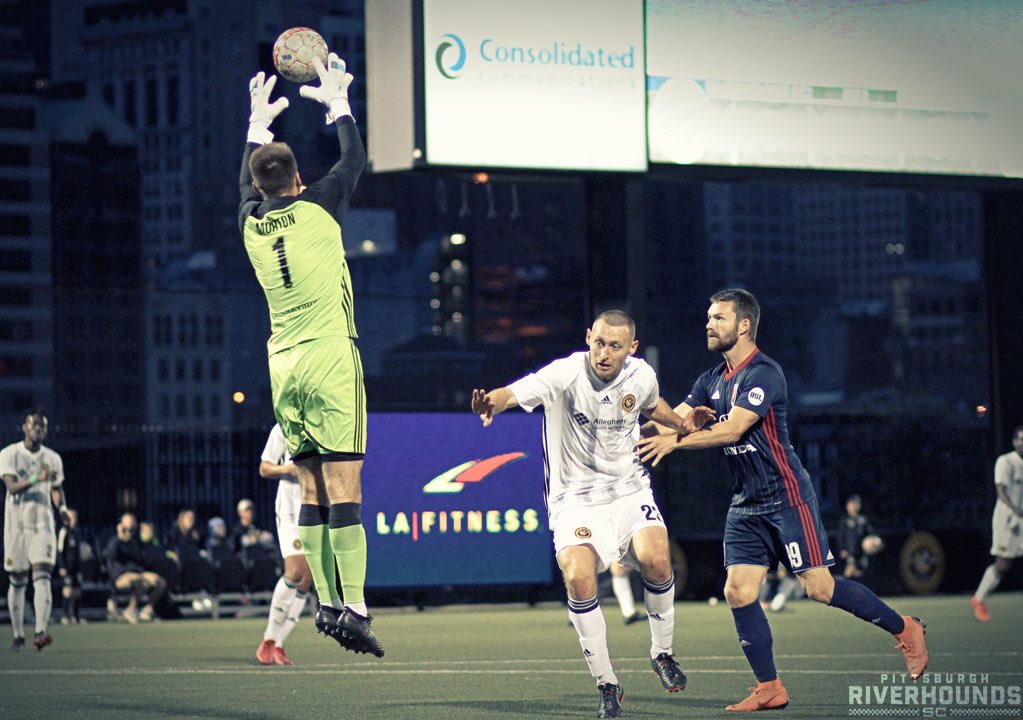 Friday night was a battle of who would blink first. Typically someone does, but when the best home defense goes up against the best road defense, a nil nil draw is pretty par for the course. It wasn't for the lack of trying though. This was one of those deceptive matches where if you looked at the box score and the teams involved you might assume it was a snooze fest. Friday night was anything but. Both teams came out pretty tentative to start as they felt each other out. After the first 15 minutes or so the Hounds decided they had enough of that and really put the pressure on Indy for the rest of the match.
The Hounds played an incredibly aggressive game, making Indy's midfield looked like they forgot how to properly pass. I lost count of how many times they were able to pounce on an Indy pass and turn it into a quick counter. It was visibly flustering the opposing defense every time they failed to get it pass the midfield line. The Hounds did manage to get some good looks on net, and had plenty of corners to show for it, but weren't able to get anything in. Any other year when we were struggling at the bottom of the table this would be incredibly frustrating to watch. This though since we're getting results it's almost pleasant. The chances sure get the blood pumping, and we know the goals are going to come.
The player who embodied the aggressive game plan the most was surprisingly goalkeeper Kyle Morton. In his third start of the season Morton was practically playing on the back line instead of in goal. I'm sure it was a conscience game plan to have him come off his line so much and attack the ball, but I like to think the keepers are getting bored back there and are trying to entertain themselves. The high risk style did cause a few moments of cardiac arrest, but overall it seemed to work. I don't think we'll see the guys in net doing it very often, but the unexpected shift in style on both sides of the ball was fun to watch.
The undefeated streak continues and with it an buzz like we have never seen is building in the stands. We try to not look at the table until ten games in, but it's really hard not to take a peak and get a grin on your face. The Hounds look to keep the hype train going in league play as they head down to Tampa next week. Tampa is always a tough match up, but Saturday will be especially so. Tampa has been god awful on the road and are coming home from a 3 game losing streak. They're going to be desperate for a win and more than likely are going to really take it to the Hounds. It's another big test that can cement the Hounds as a top team this year. It's also a great excuse to get down to Smokin' Joes for the watch party. See yinz there.
Notes:
A lot of very quick throw ins. The Hounds didn't want to waste a single second.
Francois can't buy a goal, but at least he looks good trying
For a second there Indy forgot how corners work
It was a bigger mental adjustment than I expected to see us in the white kits
Our corner service was pretty much perfect all game, but fell on its face as soon as the ball landed in the box. Set piece goals continue to be elusive and hopefully something worked on in practice this week.
Haven't been able to beat top half teams yet, but at least we aren't losing?
—
Before Saturday's league match the Hounds are heading up to Erie on Wednesday for the first round of the US Open Cup. We have a couple cars full heading up for the game. If you're interested in joining in get on our Discord channel.
#UNLEASH