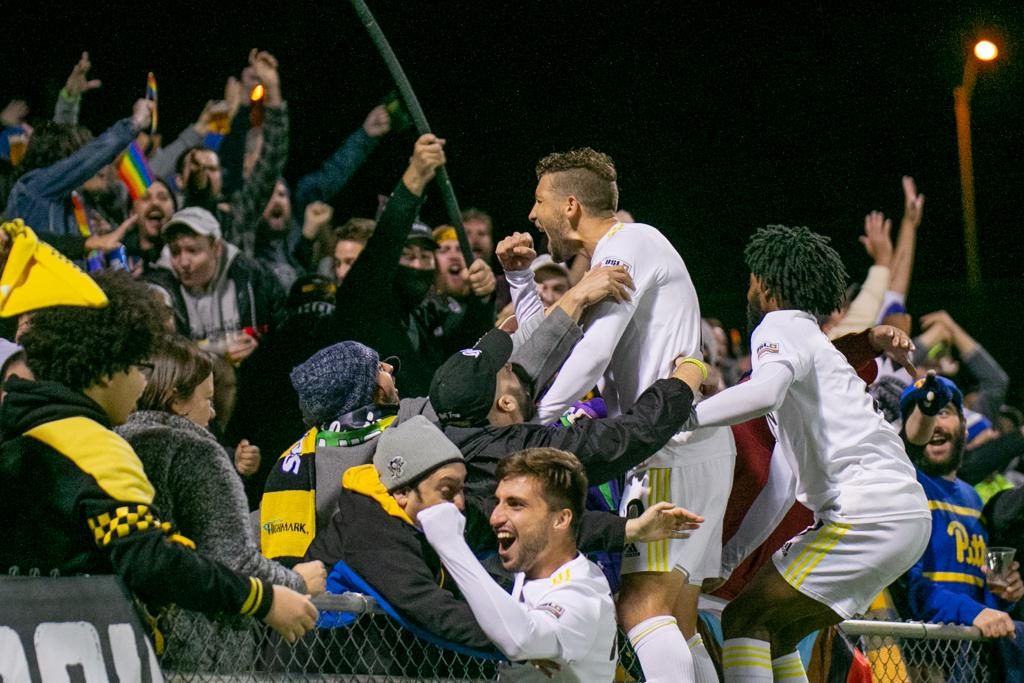 The votes are in and after a tight race we're happy to announce Russell Cicerone is the Steel Army's 2021 Player of the Year! Cicerone (34% of the vote) has dazzled us all season with fancy footwork and amazing goals. His skill and work ethic has quickly made him a fan favorite and absolutely deserves the recognition of this very serious award.
We'd also like to recognize Alex Dixon as the runner up. Dixon (29% of the vote) has really turned it on in the second half of the season and given the Riverhounds a deadly two headed attack. During the voting period he was neck and neck with Cicerone until the final few hours of voting.
In addition to the overall Player of the Year award we'd also like to recognize the top two players in the individual categories. They may not take home a physical award, but their performances this year still deserve to be recognized.
Player (vote percentage)
Keeper:
Danny Vitiello (100%)
Honorable Mention: Jake Leeker
Defender:
Jordan Dover (29%)
Dani Rovira (20%)
Preston Kilwien (20%)
Midfielder:
Kenardo Forbes (54%)
Danny Griffin (39%)
Forward:
Russell Cicerone (68%)
Alex Dixon (20%)
—
Finally, a shout out to everyone on the team who isn't listed above. These polls are always tough because you can only pick one player out of a roster of 20+ extremely talented individuals. We may only formally recognize a handful of people in these polls, but we wouldn't make it to the playoffs without the full effort and talent of every guy on the roster.
#UNLEASH