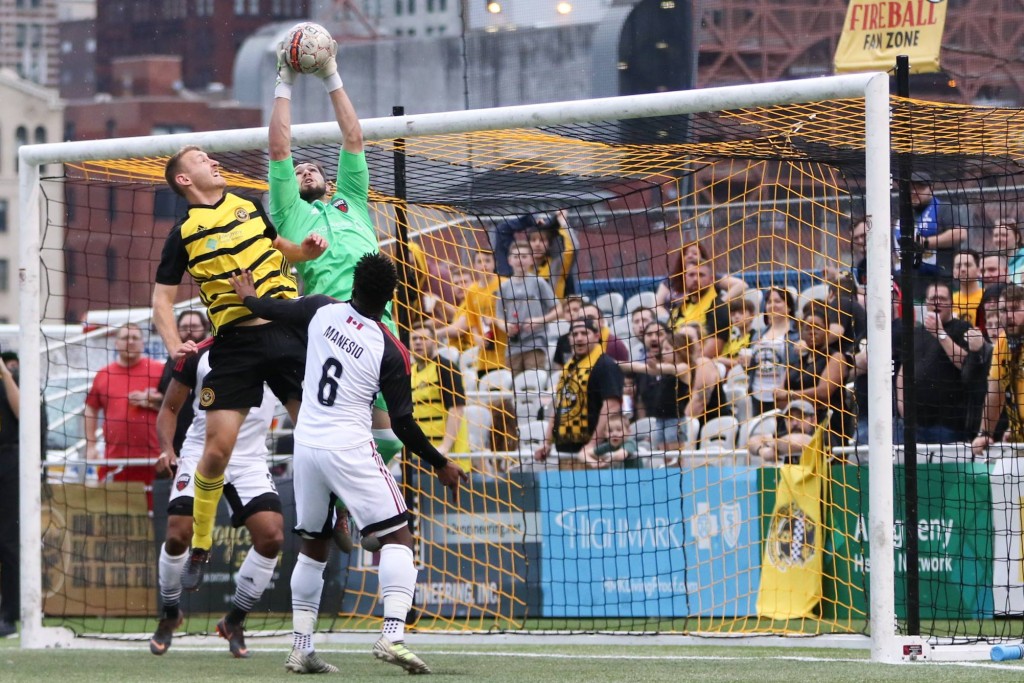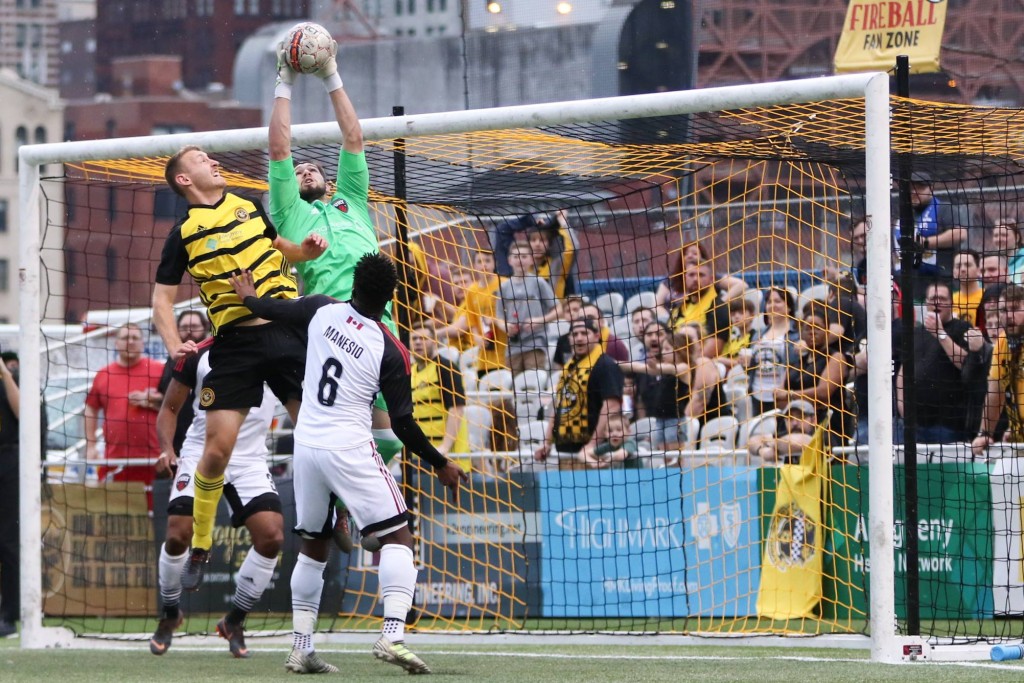 One nil, the Lilley classic. In a surprisingly chippy match against Ottawa the Hounds come away with another three points. For most of the match it was a bit of a grind, which probably attributed to the heated challenges late in the second half. We may see more of that in the future as Lilley grinds his opponents down. As long as the Hounds keep their noses clean, frustrating the other side is a-ok in my book. Get them off their game, get them uncomfortable. We'll gladly take some double yellows please and thank you. Much like the other games Ottawa never looked particularly dangerous They only got off 3 shots all night, and the only one on goal only looked more dangerous than it really was. It may have taken the Hounds a little longer than we would have liked to get the goal, but they eventually did. All in all it was a solid day at the office.
For various reasons I don't have a lot to say about the match itself. What's more important than this specific result is the last three matches overall. Penn FC, Toronto II, and Ottawa are currently the bottom three teams in our conference, and the Hounds took 7 of 9 points from them. Not only did we get the points, but we didn't give up a single goal. This string of results is an early season sign that the team has really turned the corner. If you're going to be a top team in the league you can't drop points against the bottom of the barrel, and the Hounds have done that quite often. These are points that, besides getting us off to our best start in 14 years, will be critical towards the tail end of the season when we're jockeying for playoff positions. It also allows a loss to a quality side to be less devastating if/when that happens (though I'm not convinced we're ever going to lose). Either way you cut it this season is a bright one and I'm getting giddy in my chair just thinking about it.
We're going to see the first real test of the Hounds this Saturday when they travel down to Cincinnati. Buckle up kids.
Notes:
It seemed like in the first half the Hounds were in a bit of a funk where they were hesitant to shoot the ball and instead were looking for the perfect play. We know from watching the Pens over the years that can be frustrating to watch.
The left side of the Hounds attack with Forbes, Zemanski, and Lee seemed a little more composed, or at least had better chemistry, than the right side with Francois, Dabo, and Lubahn. Not that the right side was bad, but it Francois seemed to be streaking on his own more often.
Bit of a surprise to see Kerr start on the bench. He's been subbed early the previous two games which makes me wonder if there's a match fitness issue. When he did come on though he brought a lot of energy, and his hustle to keep a long cross inbounds directly lead to the goal. We'll see if this was just a case of Lilley rotating players or if Kerr is going from starter to super sub.
Tip of the cap to Zemanski for taking up the captain mantel and wearing it well.
Greenspan was walking around in a boot on Saturday. Word on the street is he'll be out until June. If true it's a big loss for the defense, but Lilley's system seems to be able to absorb it well (so far).
Surprising stat coming out of the weekend- the Hounds are 16th in the conference in passing accuracy. It's very surprising to see that considering how dominant the Hounds seem to be during a match. It's not a volume thing either. We're 10th in total passes. It's not an issue now, but if that stat doesn't improve it could rear its ugly head at some point in a critical game.
Attendance is a little worrying…
—
HEY! Check out the announcement post from this morning.
#UNLEASH